How to Design a Network
by Ma Wen Jie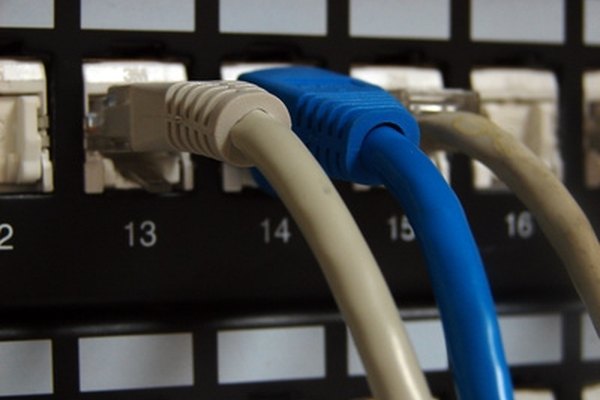 Planning and designing a network can range from being a very simple task that you can do yourself to being so complex that a large network consulting firm's services may be required. However, designing a basic home or small- to medium-sized business network does not have to be difficult. Visio, or other flowcharting software, can help to establish the overall design for your network. Once the network is designed, you can begin to install hardware and run cables.
Start with the densest area of your network. That could be a central portion of your main office.
Add the network hub on your flow chart to indicate the central point of this dense network part.
Add the anticipated computers to that hub. If you have more than 10 to 15 computers, you might consider adding a single box for a block of, for example, 10 computers. Doing this will help keep your chart visually simple.
Connect the computers to the hub using the line tool in your flow charting software.
Build other network areas around their own hub or switch using the same flow-charting shapes and tools.
Connect the hubs or switches on your drawings with connectors that represent the cabling that takes data between the two networks.
Add an Internet access point on your drawings with line connectors that indicates the hub or switch to which you will connect the access point. The exact way of drawing this and the way it connects will depend on the type of access point. In most cases, you can simply attach the access point to your main network hub node.
Tips
check

Consider designing in a Dynamic Host Configuration Protocol (DHCP) server on each subnet to assign Internet Protocol (IP) addresses. This will simplify the process of adding new computers to the network.

check

Consider using one or more wireless access points for users who do not have high data requirements. Wireless networking can be less expensive than twisted pair cabling. Add wireless access points to your drawing and connect it with a line to a hub.

check

If you are planning to install more than about 200 computers on a single subnet, you may benefit from a consultant.

check

Whether a particular group gets a hub or a switch will depend on the number of people on that part of the network and their bandwidth requirements. With a switch, each connection to the switch has access to full bandwidth. Hubs, on the other hand, share bandwidth. For example, if you have 10 computers on a 100 Mbps switch, each computer could communicate with other computers on the switch at 100 Mbps. However, if it were a 100 Mbps hub and all of the computers were transmitting data, each computer would only have 10 Mbps available. Additional problems with large numbers of computers on a hub can include packet collisions from data being sent to the hub too quickly.
References
Photo Credits
photo_camera networking image by .shock from Fotolia.com