How to Design a CD Booklet
by Louise Balle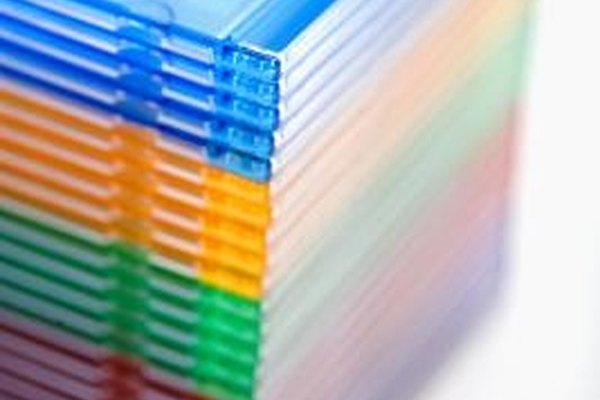 If you have a CD to promote, whether it's a promotional video for a business or a music CD for sale to fans, it's a smart idea to design a CD booklet. The booklet contains a cover to attract attention and content that describes what the listener or viewer can expect from the CD. A number of online services and software programs allow you design and in some cases print a booklet yourself. Once printed, you can then insert it into your CD jewel case.
Design your CD booklet using CD/DVD Jewel Case & Label Creator from TedCo Software. This simple software allows you to set up and print a CD booklet in a few basic steps. You need to have Microsoft Word installed on your system as well to use this program. After installing the software to your system, load Word to find a number of templates listed. Select one to start custom designing the CD booklet. It also comes with an Extractor tool that allows you to insert track data directly into the booklet file before printing.
Download a CD booklet template from Oasis Disc Manufacturing to create your CD booklet. You can use this method if you have Adobe Photoshop, Illustrator, InDesign, Quark Xpress, CorelDRAW or Macromedia FreeHand installed on your computer system. Choose from a panel format (for example a simple two-panel or eight-panel foldout booklet, and download the compressed folder to your computer. Open the template format that matches with the layout program you have installed on your system to start designing your CD and inserting information. The templates work for both PC and Mac computers.
Lay out your CD booklet file using Acoustica CD Label Maker. This program allows you to create a label from scratch using custom design templates. Choose the booklet template that fits your needs. You can then insert image files, including GIF and TIF file formats, as well as text to design your CD booklet. You can also import the names of the tracks on your CD from a number of popular burner programs to a page of the booklet.
References
More Articles
Photo Credits
photo_camera

Jupiterimages/Photos.com/Getty Images