How to Delete Pictures From Your iPod Touch
by Michael Cox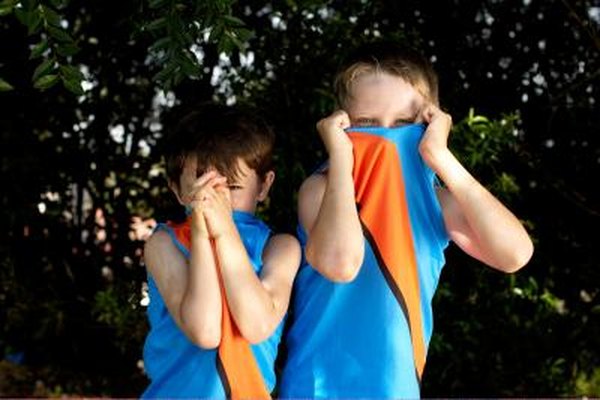 In the days of film cameras, every photo you took cost money. Today, however, the primary cost of a digital picture is its storage space. While a one-terabyte hard drive may store your entire photo library without complaint, your iPod touch has considerably less space. Whether you're in need of space for more music or just want to ditch that last photo you took, it makes sense to delete pictures you don't want.
Camera App
1
Tap the tiny image of the last photo you took at the bottom left corner of the Camera screen to open that photo.
2
Tap the trash can icon to delete the photo and tap "Delete Photo" to confirm the deletion. You may also tap the left arrow to find another photo to delete or tap the "Camera Roll" button to see all the photos you've taken on your iPod.
3
Tap "Done" to return to the Camera and take more photos.
Photos App
1
Open the Photos app and tap "Camera Roll" at the top of the Albums list to open your Camera Roll.
2
Tap the "Share" icon at the top right corner of the album to reveal the "Share," "Copy" and "Delete" buttons.
3
Select the photos you want to delete by tapping each photo. A check mark will appear on the photo to indicate it's selected.
4
Tap "Delete" and tap the "Delete Photo" button to confirm that you want to delete the images.
ITunes
1
Connect your iPod touch to the computer you normally use to sync it and open iTunes. Click the "iPod" icon in iTunes' left-hand pane and click the "Photos" tab.
2
Deselect any albums, events or Faces you no longer want on your iPod. If iTunes is syncing all of your iPhoto albums, choose "Selected Albums, Events and Faces" and deselect any albums, events or Faces you want to delete from your iPod. To remove all of your synced photos, uncheck "Sync Photos."
3
Click "Apply" to sync with your iPod and remove the photos from the device.
Tips
check

Only albums you create on your iPod, such as the Camera Roll and Photo Stream, may be deleted on the iPod itself.

check

To remove individual photos from albums synced to your iPod from your computer, remove the photos from the albums on your computer and then sync your iPod.
Warning
close

Deleting photos on your iPod will not also delete them from your computer, with the exception of pictures in Photo Stream. For example, if you take a photo on your iPod touch and sync it with iPhoto, the picture will remain in iPhoto even if you delete it from your iPod's Camera Roll.
References
Photo Credits
photo_camera

Cameron Spencer/Digital Vision/Getty Images