How to Defrag a Gateway Laptop
by Chris Hoffman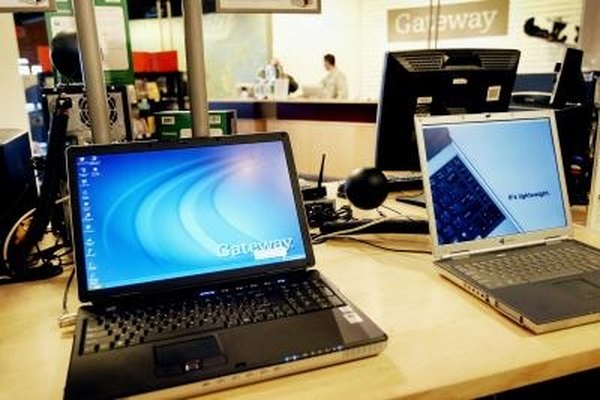 Gateway laptops and other computers that run Microsoft Windows should be defragmented regularly to reduce file fragmentation. Fragmented files are stored in multiple disconnected pieces on a hard drive, forcing the computer to read the file from different areas of the hard drive instead of a single area. This increases the time it takes to access a file and decreases system performance. The Disk Defragmenter tool combines these fragmented files into sequential sectors on the hard drive.
Click "Start, click "All Programs," click "Accessories," click the "System Tools" folder and select the "Disk Defragmenter" shortcut.
Click your Gateway laptop's hard drive in the Disk Defragmenter window.
Click the "Defragment Disk" button.
Tips
check

You can click the "Analyze Disk" to see how fragmented your file system is. Windows tells you whether you should defragment your hard disk or not.

check

Click the "Configure Schedule" button to configure when and how often Windows should automatically defragment your Gateway laptop's hard disks. As of Windows 7, Windows automatically defragments your hard disks once a week by default.

check

You can also open the Disk Defragmenter by clicking "Start," typing "Disk Defragmenter" into the search box in the Start menu and pressing "Enter."
Photo Credits
photo_camera

Scott Olson/Getty Images News/Getty Images