Definition of VMware
by Jason Artman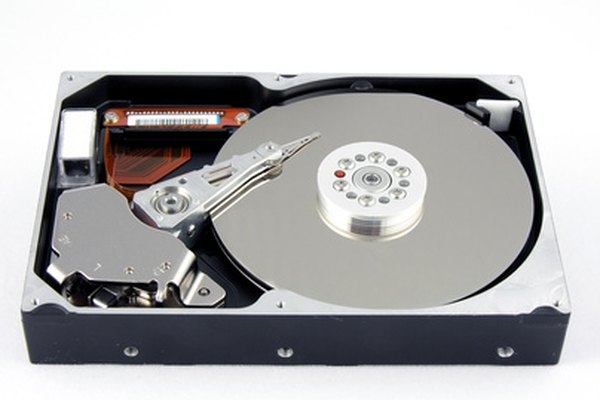 "VMware" and "virtual machine" are two computer terms that you are likely to see often if you read computer-related information on the Internet. Virtualization is a popular technology that allows you to create a virtual computer that runs on your own computer. Using a virtual machine with VMware allows you to increase the security of your computer and allows your computer to run software that it would not be able to otherwise.
Function
VMware creates a "virtual machine" on your computer. The virtual machine behaves exactly like an actual computer, and everything that runs on virtual machine runs in its own window. You can install an operating system on it and then install the software of your choice. You can create as many virtual machines as you like, and each one is stored as a file on your hard drive.
Benefits
Running a VMware virtual machine allows you to install and test software without it affecting your actual computer. Additionally, you can run software on a virtual machine that does not work on the operating system that you have installed. If you have a Mac, you can install Windows on a virtual machine to allow yourself to run Windows programs. If you have a PC with a recent version of Windows, you can use a VMware virtual machine to run a game or program designed for an older version of Windows. If you experience a problem with a virtual machine, simply delete it and create a new one. Your physical computer remains operational. In businesses, a VMware virtual machine can be used to test new operating system updates and patches in a safe environment before those updates are deployed to physical computers.
Requirements
You need a computer with a reasonably fast processor and plenty of RAM in order to run a virtual machine. VMware Player, the free version of VMware for Windows, requires at least a 1 GHz processor and 1 GB of RAM. The more powerful your computer, the faster virtual machines can run. Additionally, virtual machines may run faster if you have a processor that supports virtualization technology such as Intel's VT-x. You also need the original installation disc--or a copy of the disc in .ISO format--to install an operating system on a virtual machine.
Versions
VMware is available in multiple versions. VMware Player is the consumer version of VMware for Windows-based systems, while VMware Fusion is available for the Mac. VMware Player is free for personal use. VMware Fusion includes a 30-day free trial and costs $79.99 to purchase, as of 2010. Additionally, VMware markets VMware Server and VMware Workstation for businesses. VMware Server is free, but technical support is fee-based. VMware Workstation costs $189.00.
Warning
A software license agreement applies whether you are installing it on your actual computer or a virtual machine. It is illegal to install pirated software or operating systems on a virtual machine, exactly as it would be on your own computer. Only install software on a virtual machine that you are legally entitled to use.
References
More Articles
Photo Credits
photo_camera hard drive image by BigDog from Fotolia.com