How to Create Waving Text in Pages
by Allen Breon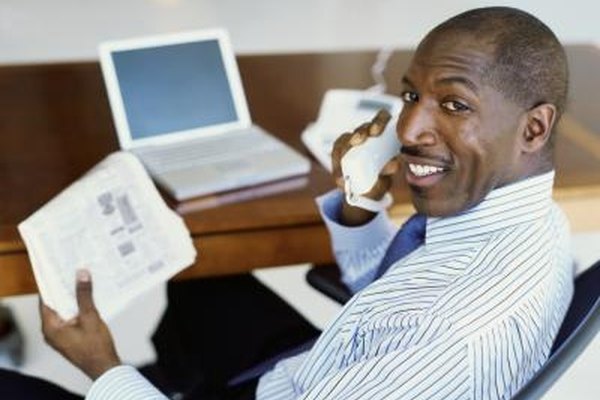 Pages is the word processing and desktop publishing program that is included with new Apple Macintosh computers. The program lets users create simple documents, such letters or reports, as well as more advanced design work. Pages allows for placement of text and graphics on the page and includes advanced editing tools such as instant alpha and kerning adjustments, making it a popular choice for many graphic design jobs.
Creating Waving Text with Multiple Text Boxes
Start Pages and create a new "Page Layout" document. (Do not create a "Word Processing" document.)
Insert a text box and enter a single character of the word in the box.
Change the font formatting so the character looks the way you want. Then, click on the border of the text box, so the entire box is selected.
Hold down on the "Command" key and press "D." This will duplicate the text box. Youalso can also press "Edit" in the menu bar, then "Duplicate."
Move the second text box next to, but not even with, the first text box. Click inside and change the character to continue spelling the word you wish to "wave."
Continue duplicating text boxes until you have entered the entire word. Each time you place another text box, move it up or down so that the word will have the appearance of "waving" when it is finished.
Creating Waving Text by Downloading a Font
Navigate in your Web browser to a free font website (see Resources).
Review the different fonts available on the pages. Continue until you find a font that you feel is appropriately "wavy."
Click on the download link for the font. Once the font is downloaded, double-click on the file to install it. You may need to drill down into a second file folder to find the font installation file.
Switch back to your Pages application and create a new text box. In the font formatting box, select your "wavy" font from the font list. Then begin typing.
Tip
check

Remember to click on the border of the text box before duplicating it. If your cursor is inside the text box, pressing "Command" and "D" will not copy it.
Warning
close

Don't make your text so wavy so as to confuse the reader. Consider your audience.
Photo Credits
photo_camera

Stockbyte/Valueline/Getty Images