How to Create a Twitter Account
by Aaron Parson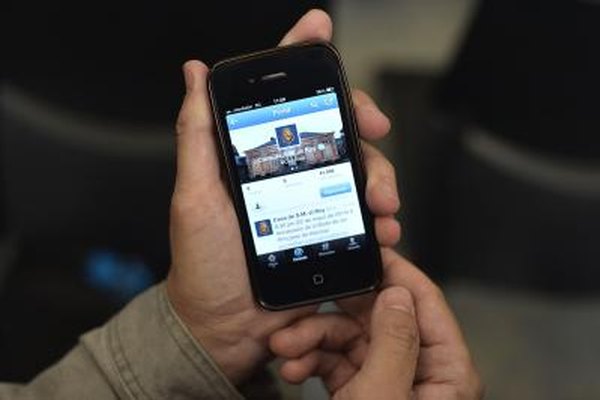 Whether you want to connect with friends, or only want to silently peruse the posts of your favorite celebs, creating a Twitter account allows you to build a custom timeline of tweets from everyone you follow. Twitter accounts don't cost anything and require almost no personal information -- you only need an email address and an idea for a unique username to get started.
Create an Account
To start, head to Twitter's [sign up page](https://twitter.com/signup) and enter your name and email address in the appropriate boxes. You don't have to give your legal name: Twitter doesn't police accounts for using pseudonyms, as long as you don't try to impersonate another person. Click the "Sign up" button. Create a password and enter it into the box, then click "Next." Your next task is to **pick out a Twitter username of up to 15 letters and numbers** -- no symbols allowed -- then click "Next."
Your First Follows
Before you click "Sign up," take note of the check box that allows Twitter to tailor your home page based on your browsing history. When checked, this option uses data about other sites you've visited to suggest a list of people you might want to follow. If you don't know many people on Twitter, these suggestions can help populate an otherwise stark timeline with content, and you can always ignore suggestions that don't interest you. If you don't want Twitter's suggestions, uncheck the box and add users with the "Follow" button on each user's page. Either way, you aren't committed to the choice: to change the setting later, go to the Security and Privacy options.
Set Up Your Profile
Compared to the detailed profiles on many other social networks, Twitter doesn't offer much room for personal information, but you can tweak how your account appears. Click your own name on the Twitter home page, then click "**Edit profile**" to pick a new color scheme or enter a short bio, location or personal website. Click on "Add a header photo" to add a banner to your profile page and set your user icon by clicking "Add a profile photo." Twitter recommends a banner sized at 1500-by-500 pixels and a photo of 400-by-400 pixels, though the site automatically adjusts pictures that don't fit these sizes. Twitter has two major rules for profile pictures: *no nudity and no animated GIFs*. Some old accounts have animated photos due to a now-patched workaround, but there's no way to use an animated image today.
Change Your Settings
Soon after starting a new Twitter account, head to the settings to make sure your privacy, notification and other options match your expectations. **Click your photo on the top menu bar, click "Settings"** and browse through each page of settings in order. Among the dozens of options, a few are worth particular attention. On the Security and Privacy page, check the "Tweet Privacy" box to keep all of your tweets out of the public eye. The "Tweet Location" option adds a geotag to your posts, which might expose your address and give away when you're out of town. The "Discoverability" option determines whether people can find your Twitter account by entering your email address. On the Mobile page, add a cell number if you want to post or read tweets via text message. Finally, if you hit it big on Twitter and receive too many notices about people favoriting or retweeting your posts, turn off some of the options on the Email Notifications and Web Notifications pages.
Photo Credits
photo_camera

Carlos Alvarez/Getty Images Entertainment/Getty Images