How to Create Slot Machines
by Brandon Pierce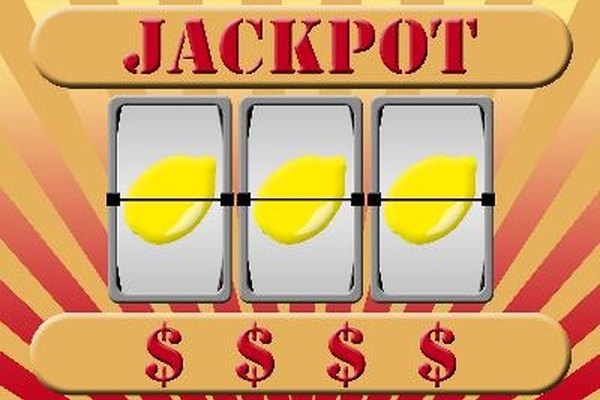 Slot machines are casino-style games that involve reels with different characters. A bet is placed by the player and the reels are spun randomly. The configuration of the characters that appear on the pay line determine whether the player wins. Custom slot machine games can be created easily through the website Make Slots, which allows you to create an online slot machine.
Use a web browser to access Make Slots at http://www.makeslots.com.
Click the middle menu option underneath the sample slot machine image. It says "Make your own slot now."
Pick a name for your slot machine and enter it in the title box at the top right corner of the screen. The name must be 14 characters or less. Click the "Update" button below the title box.
Click on the option "Choose Your Reel Symbols." Click on a symbol to change it. A menu with many images will appear. Choose the image you want by clicking on it. Continue to edit all the symbols until the reel symbols are set up as desired.
Click in the "Color/Style" box to edit the appearance of your slot machine. The slot machine will change according to which color you choose. Sample the colors until you find the one that you want.
Use the bar in the "Starting Cash" section to set the amount of fake money the player starts with. Press on the bar and hold down the mouse button. Move it up and down until the desired money level is set. Let go when finished to lock it in.
Click the "Generate Code" button in the bottom left corner of the screen. The HTML code for the slot machine will be created instantly. Highlight the resulting code with the mouse. Press the right mouse button and choose "Copy" from the pop-up menu.
Insert the code into an HTML compiler by pressing the right mouse button and choosing the "Paste" option. Run the compiler to play your slot machine.
Tip
check

Use the HTML code from your slot machine to add it to a personal web page for easy access. Also, others can access your custom slot machine and enjoy it as well.
References
Photo Credits
photo_camera SLOT MACHINE LIMONE image by DAN from Fotolia.com