How to Create a Schedule Database
by Carmen Russell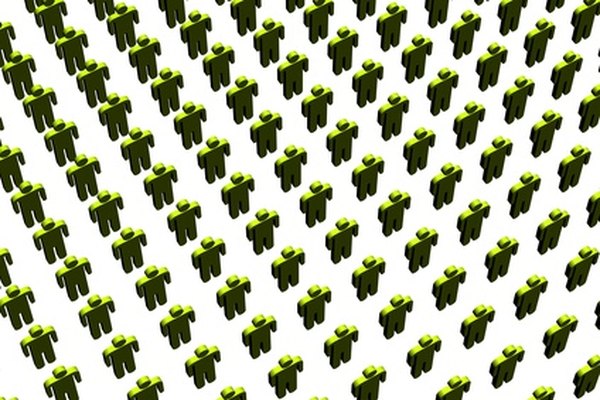 Databases can be useful in a number of ways as a result of the way they store and organize information. They can perform a number of accounting functions, inventory tracking and other uses. One less-used function, however, is the ability to create calendars and schedules, which can be used by businesses for meetings, employee schedules and other purposes. The steps to creating a schedule depend on what application you use, but one of the easiest ways to go about it is to start with a template that has been written for most database applications.
1
Open your database application. Both Excel and Access have pre-programmed schedule templates, as will many others.
2
Find a template. In Excel 2007, click the "Office" button, click "Microsoft Online" in the "Templates" pane and type "schedule" in the search box. There you can preview various templates and look for an appropriate one. In older versions of Excel, choose "New" under the "File" menu to get to the "Templates" section. For Access users, there is a heading labeled "Template Categories." By clicking on "Featuring," you will be directed to Microsoft Office Online, where you can search for an appropriate template. Make sure that the template you are choosing is noted as being for your software.
3
Download and open the template. In both applications, you will then have to download the template by pressing "Download," after which it will automatically open in the application.
4
Enter data. You can personalize the fields and the data. Double-click on an individual cell. You can then highlight and erase any existing text and type in your choice of text.
5
Customize the schedule. You can also modify the characteristics of the schedule, such as the font and background color. Place your cursor over a cell and right-click. A menu will appear. Choose "Format Cells" and a menu box will appear with different tabs. Choose "Font" to change the type, color or size of the font. Other tabs will allow you to shade in the cell and make other changes.
6
Save your schedule. You can do this in newer versions of Excel and Access by clicking the "Save" button that has a picture representing a floppy disk at the top of the application. In earlier versions, choose the "Save" option under the "File" menu. Alternatively, you can press the "Control" and "S" keys together anytime you are working on your schedule.
Photo Credits
photo_camera workers image by Daniel Wiedemann from Fotolia.com