How to Create a PDF and Retain Links
by Grahame Turner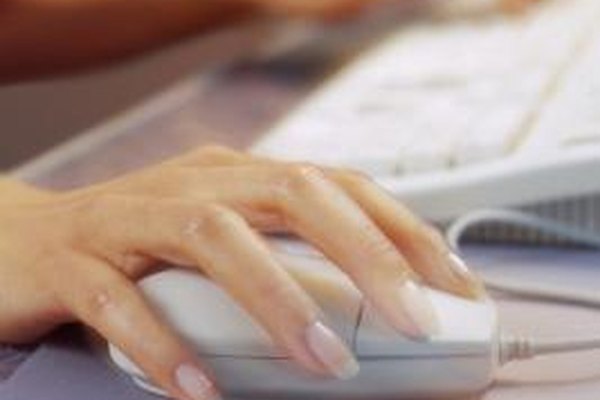 Adobe's PDF format is a lightweight and simple format for transporting documents across the Internet or email. These files cannot be edited by most recipients, and you don't have to worry about compatibility or operating systems. However, sometimes when converting a word document into a PDF file, the links don't all come through. There are a few ways you can guarantee the conversion process will retain your links.
Converting (PC)
1
Download and install some PDF conversion software, such as those listed under Resources.
2
Open your Word document.
3
Add hyperlinks using the "Insert Hyperlink" button, selecting "Hyperlink" from the "Insert" menu, or pressing Ctrl and H.
4
Locate the PDF conversion button on the Word menu, or save and close the Word document before running the conversion program. Follow the program's on-screen prompts and instructions to complete the conversion process. Make sure the "Convert Internet Links", or equivalent option is selected.
5
Open your PDF document and verify that the links work.
Converting (Mac)
1
Open the Word, Pages or web document you wish to convert to a PDF.
2
Change any text that you wish to make into a hyperlink using the Hyperlink button, selecting "Hyperlink" from the "Insert" menu, or pressing the Control key and H.
3
Open the Print dialog by selecting "Print" from the "File" menu, or pressing the Control key and P.
4
Click the "PDF" button, and select "Save as PDF." Choose where you wish to save the file.
5
Open the PDF file, you will notice all of your web links have been saved.
Converting (Adobe Create PDF Online)
1
Log into your Adobe Create PDF Online Account. If you do not have a paid account, upgrade to the paid version.
2
Submit the word document you wish to convert.
3
Select "Enable Tagged PDF Generation" on the Setup dialog box. Click OK.
4
Check your PDF document to confirm that the hyperlinks work.
Tip
If you have Adobe Creator, you could also go through the converted document and manually add hyperlinks to the PDF after the conversion process is complete. The Links Tool is located under the "Advanced Editing" submenu of the "Tools" menu. Follow the on-screen dialog to create your links. If you're using Adobe Create PDF Online, you can set Tagged PDF as a default on the document settings section of preferences page.
More Articles