How to Create an MSI Package From an EXE
by Tammy Clevenger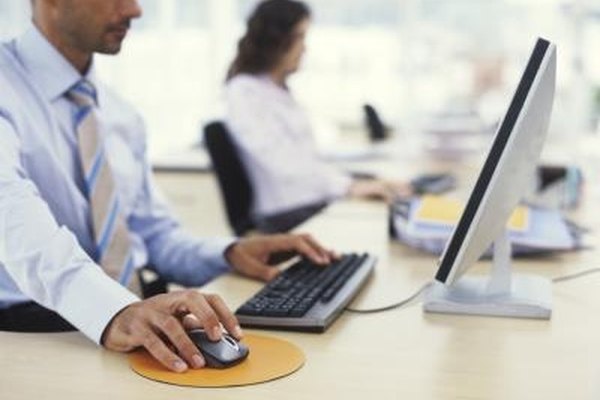 The Microsoft Installer (MSI) file is an application installation program for Windows operating systems. MSI files are created using an EXE file with a special utility, the Veritas Software Console, included on the Windows Server installation CD. MSI files enable network administrators to "push" software installations to machines on the network. Creating an MSI file according to Microsoft's recommendations requires a clean PC; a PC that is networked to another computer with only the Windows operating system and necessary drivers installed. The PC should represent the computers on which the resulting MSI file will be installed.
1
Insert the Windows Server installation CD on the host computer that will be accessible from the clean computer.
2
Open Windows Explorer and navigate to the following location on the Windows Server CD: "Valueadd\3rdparty\Mgmt\Winstle\"
3
Open the "Winstle" folder in Windows Explorer and double-click the "Swiadmle.msi" file to install the tools. The "Winstall" suite of tools will install to the computer. Note: the tools may not be installed to the clean PC. By installing the tools, the machine is no longer considered "clean." However, the path to the "Discoz.exe" file in the Winstall folder must be accessible over the network from the clean PC via the "Run" command line, Windows Explorer or My Network Places.
4
Log onto the clean PC as the administrator.
5
Right-click "Start" and then click "Explore" to open Windows Explorer.
6
Navigate to the "Winstall" folder on the host PC and click on the file named "Discoz.exe" to run the "Discover" program. The Discover program will take the "Before" snapshot of the clean PC prior to the installation of any additional software.
7
Install the EXE file on the clean PC and reboot the computer.
8
Run the application installed by the EXE file to ensure it runs correctly.
10
Run the Discover program again to take the "After" snapshot. The Discover program compares the Before and After images and records the changes to the computer. These changes are compiled into the MSI file, along with instructions for application installation.
11
Uninstall the EXE installation file from the clean computer and reboot the computer to create another MSI.
12
Test the MSI file by installing on a PC.
Warning
close

Do not map a network drive on the clean PC to the host PC to run the Discover program. This may corrupt the resulting MSI file.
Photo Credits
photo_camera

Ciaran Griffin/Stockbyte/Getty Images