How to Create a LAN Network Connection
by Jack Gerard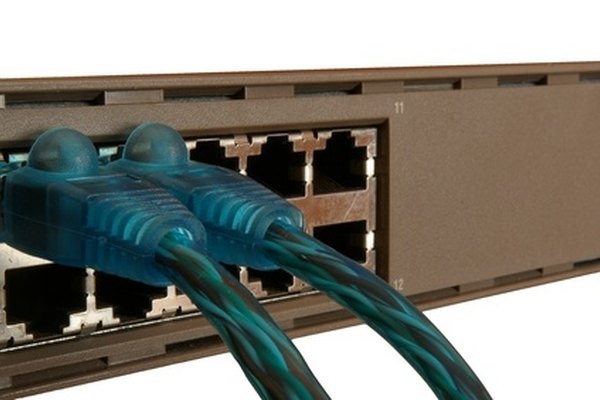 A local area network, better known as a LAN, connects two or more computers together in the same physical location. LAN connections are often used to create household networks and are also popular for multiplayer computer games. When connected to a LAN, users are able to access shared files on other computers in the network and can also make use of network resources, such as printers and hard drives designed for network storage. Creating a LAN connection is easy, requiring only a few minutes and an Ethernet cable.
Plug one end of your Ethernet cable into the Ethernet port on your computer, making sure that the connector clicks securely into place. Depending on your computer's hardware setup, the Ethernet port may be near the USB ports on the back of your computer or on an expansion card below the USB ports.
Plug the other end of the Ethernet cable into an open port on the router or Ethernet switch that you are connecting to. As with the port on your computer, make sure that the connector is plugged in securely.
Wait for your computer to recognize the network. Most modern operating systems can identify local area networks automatically and require only a few moments to configure their network adapters so that they can access network resources.
Right-click on your computer's "Network" icon and select "Open Network and Sharing Center" (or a similar entry) if your computer doesn't automatically connect to the network. Choose the "Connect to a Network" option, then select the LAN that you are trying to connect to from the available options. Wait while your computer connects to the network.
Tip
check

If a password exists on the LAN, you will be prompted to enter the password when attempting to connect.