How to Create a Hourly Schedule in Microsoft
by Eric Som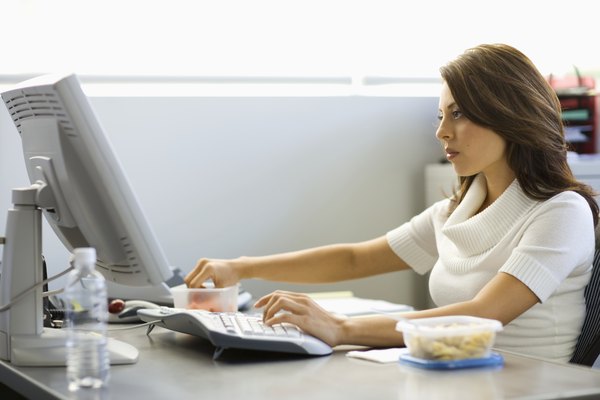 An hourly schedule is a list of tasks with times at which an individual expects a certain activity to be completed. Having an hourly schedule helps people to remain organized, especially if people lead busy lives. Several Microsoft Office suite programs can be used in creating an hourly schedule. For example, Microsoft Excel or Word can be used in making a schedule. While Office users can create schedules using these programs, one of the easiest ways to make an hourly schedule is by downloading a free Microsoft Office Online template and then customizing the template to suite your needs.
1
Browse through the collection of hourly schedule templates on Microsoft Office Online to find an hourly schedule. For a link to this collection, see the Resources section below.
Microsoft Office Online provides Office uses with free downloadable templates that can be modified/customized in various Office programs. Using an Office template is a great way to save time in creating an Office document from scratch.
2
Choose an hourly schedule template and then click on the thumbnail picture of the template to see a preview of what the template looks like.
3
Import the selected template to your Microsoft Office program by clicking on the "Download" button on the template preview page, accepting Microsoft's terms and conditions, and downloading the template. Note that you may receive an error message about your browser not supporting ActiveX controls. If this happens, download the template manually by scrolling to the bottom of the error page and then selecting the "Download Now" button.
The downloaded template will open within the compatible Microsoft program. For example, if you downloaded an hourly schedule in the .doc file format, the template would immediately open in Microsoft Word.
4
Personalize the downloaded template to suite your needs by using your cursor to highlight specific areas and then applying changes to those areas. For example, you may use your cursor to highlight a word and then change the font size or font color of the word in the template. Upon personalizing the template, you can save it in your PC for future use.
Tip
check

You can also download templates from Microsoft Office Online directly from your Office software without needing to visit the Microsoft Office Online homepage. To find templates from within your Office program, see the link under References below.
References
Photo Credits
photo_camera

Siri Stafford/Digital Vision/Getty Images