How to Create a Flowchart Online
by Katelyn Kelley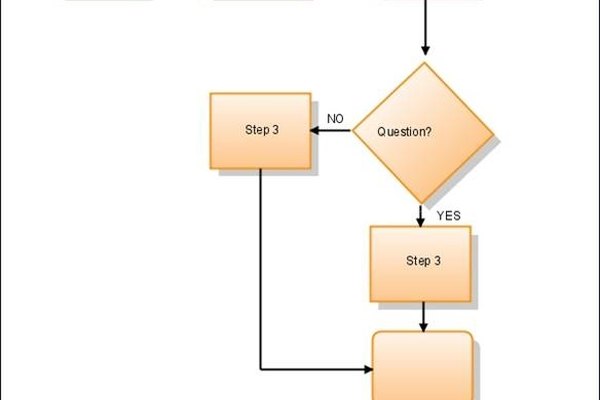 A flowchart is a series of geometric symbols, linked by arrows, that show the flow of a process or procedure. Many software programs exist, including Microsoft Excel, that can create flowcharts, but they may cost a lot of money. Online flowchart programs allow you to create and download a flowchart using only your web browser, and some of the flowchart sites offer free trials or even free basic accounts, which makes them a cost-effective alternative to commercial flowchart software.
Go to an online flowchart creation service such as Gliffy.com (see Resources) in your web browser and sign up for an account. At Gliffy.com, the basic account is free.
Familiarize yourself with the online interface the service provides. Pop-up help text appears if you run your mouse over the different tools and buttons in the work area. At Gliffy.com, a Document Manager window opens first that allows you to keep your flowcharts organized and share them with other people. Click the "New Document" button to start a new flowchart. The document will be saved in your online account.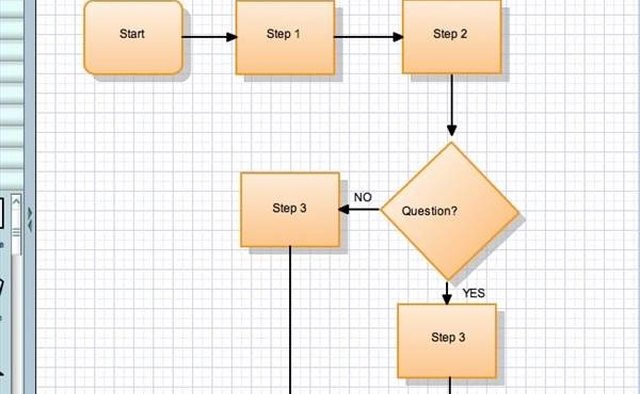 Click and drag the different symbols from the flowchart toolbox to the working area on the web page to create your chart.
Click the "Save" button in the flowchart toolbar to save your diagram as you're working on it.
Click the "Export" command (under the File menu in the Gliffy interface) to save your flowchart as a graphic file on your hard drive.
Click the "Log Out" button to exit your account. Close your web browser window to leave the website.
Tip
check

Save often as you are working to prevent loss of information should your web browser crash for some reason or you accidentally close the browser window.
More Articles
Photo Credits
photo_camera

Catherine Chant