How to Create an Email Signature With a Logo
by R.L. Cultrona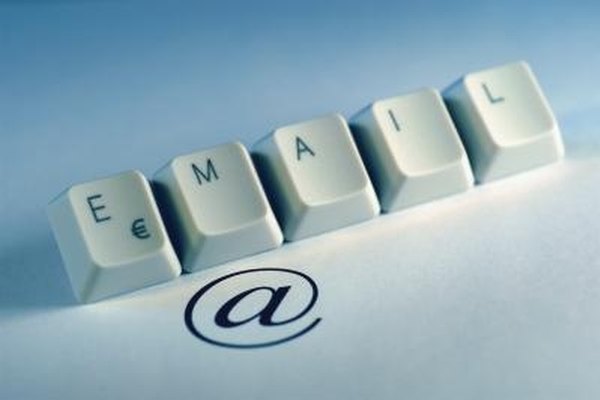 One of the good things about email is that you can add an automatic signature to the end of all of your emails. If you work for a company, odds are you will have the company's logo, and you can add that logo to your email signature. Adding a signature is not something you will need an IT professional for as long as you know where the logo graphic is kept.
1
Turn on your computer and open Outlook. Wait for the program to load on the screen.
2
Click on the "Tools" menu on the top menu bar to bring up the "Tools" options. Scroll down and click on the "Options" command.
3
Click on the "Mail Format" tab when the command window opens. Click on the "Signatures" button on on the right-hand side of the window.
4
Click on the "New" button in the Signatures window. Type the name of the signature in the "New Signature" box that appears. Click on "OK" when you have typed a name.
5
Click on the "Picture" button. This button looks like a mountain with the sun behind it. Clicking on this button will open up an "Add Image" window.
6
Browse through the folders on your computer to find the picture you would like to add to the signature. Click on it to select it and click "Insert."
7
Resize the graphic as needed. Type all other pertinent information about yourself (name, phone number, email address, etc.). When the signature is complete, click "OK."
Tip
check

You can also change the size and color of your signature to match your logo. Play with various combinations until you find one you like.
Warning
close

Make sure you are using the correct company logo. Many companies have all sorts of logos and are concerned with which ones go to which places. Check to see if the logo you are using is appropriate.
References
Photo Credits
photo_camera

Medioimages/Photodisc/Photodisc/Getty Images