How to Create a Clip Art Video
by Alexis Lawrence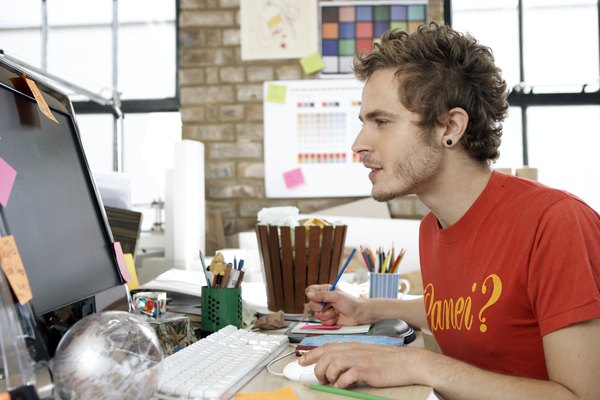 If you need to make a video for a project, you do not necessarily need to pick up a video camera and spend hours shooting live-action footage. It is possible to make a video using nothing other than clip art images. Creating a clip art video doesn't require any special software. It can be made using the tools and features found in nearly any video-editing program.
1
Find clip art images online. Numerous websites have clip art images available for free download, including Microsoft Office and Absolutely Free Clip Art. Download the clip art images to your computer.
2
Open a standard video-editing software on your computer. Windows Movie Maker and iMovie come standard on many Windows and Mac-based systems, respectively, and each has the ability to produce picture slideshows.
3
Import the clip art files into the video-editing software. Click the "Import Media" button in Windows Movie Maker or go to the "File" menu and select "Import File" in iMovie, browse for the file in the window that comes up and double-click the file or click the "Open" button to import the clip art into the program.
4
Drag and drop the clip art images into the timeline of the video-editing program. In Windows Movie Maker, the clip art images are in the top pane and the timeline is at the bottom. In iMovie, the clip art images are in the bottom pane and the timeline is in the top center of the screen.
5
Change the length of any clip in the timeline. This is done in either program by clicking on the end of the clip and pulling left or right to either shorten or lengthen the clip.
6
Add music to the clip art video. Import the clip in Windows Movie Maker using the "Import Media" button. Then, drag the music file down to the "Audio/Music" layer of the timeline. In iMovie, click the "Timeline Viewer" button, which will add audio tracks to the timeline. Click "Media" and "Audio," choose a song in the window that comes up and click "Place at Playhead" to insert the song into the project.
7
Publish the clip art video. In Windows Movie Maker, go to "File" and "Publish Movie." In iMovie, go to the "Share" menu and choose "Export Using QuickTime."
References
Photo Credits
photo_camera

Ciaran Griffin/Lifesize/Getty Images