How to Create a Free Animated Logo
by Ariana Cherry-Shearer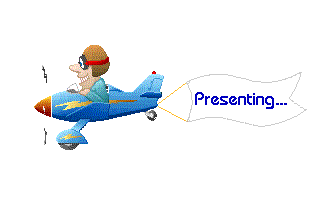 The Internet makes it easy to create the free animated logos or banners that you need for your website. There are plenty of online websites that offer free software to create an eye catching animated logo. With some simple research, an eye for some creativity, and a catchy phrase, you can have a logo for your website in no time. Follow the steps below to design an animated logo of your choice.
1
Go to an online website such as freeflashlogos.com or animationonline.com (see resources). These websites offer online tools to make free logos, gifs and banners. Be sure that they do not have something that you do not have to download to avoid downloading spyware or viruses.
2
Think of a catchy phrase, word or slogan to match your business or website that you are trying to promote. Keep it within the subject matter of your business. For example, if you have a website about handmade jewelry, perhaps have your logo say something about beading. Should your website be about getting out of debt or finding loans, add the word "money" somewhere within the slogan.
3
Decide what kind of colors you would like the logo or animated banner to be. Be sure that it matches the theme of your website or the area that you're placing it in. You also want it to be bold and to catch the eyes of web visitors too.
4
Preview the logo to be sure that all changes have been made and that it is shown the way that you would like it. Copy the html code and place it in the area where you would like to have it on your website. Include the html code on your website for other web visitors to copy so that they can paste it on their websites as well.
More Articles
Photo Credits
photo_camera

http://www.geocities.com/lazymho@sbcglobal.net