How to Get Craigslist Ads Cross-Posted on Google
by Aaron Charles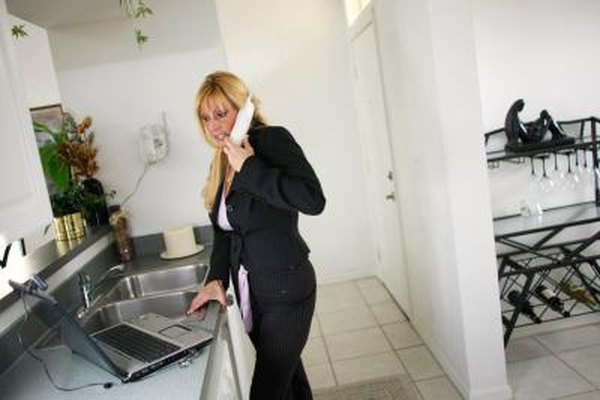 Craigslist's terms of use limit you to posting in just one geographic area, but that doesn't prevent anyone from anywhere in the country finding your ad on Google. In most cases, you don't have to do anything too much out of the ordinary to get your ad cross-posted on Google. With the emergence of Google's proprietary social network Google+, there's now another way to spread your Craigslist ad's influence.
Background
From the Craigslist platform itself, there's no special feature to cross-post your ad anywhere else. You post to Craigslist, and that's that. However, given Craigslist's popularity and high rank in Google search engine results, anyone can find your ad by entering information that matches your ad descriptions in a Google query. So, really, cross-posting to Google happens automatically in this sense. After you click that "Post" button on Craigslist, Google indexes that ad into its search results for others to see.
Search Engines
Beyond the Google search engine itself, other Craigslist-tailored search engines pull from Google search results, such as SearchTempest, Search All Junk, Statewidelist and Ad Hunt'r (links in Resources). The availability of all these specialized search engines shows that Google itself does pretty much most of the work to get your ad cross-posted in its search listings. For that to happen most effectively, though, there are some things you can do with your keywords.
Keywords
Craigslist indexes its ads in a simple manner, without fancy algorithms. To increase your ad's exposure, use accurate, specific and descriptive keywords that match what people would search for on Google or another search engine. So, for example, if you're selling a black mountain bike, don't just write "Bike" in your ad title. Write "Mountain Bike," as well as other descriptive features that could match what someone's searching for. Do the same in the article body. Also be as accurate as possible in naming your location. If you live in a smaller, lesser known area, name the largest town or city that's closest to you instead. Ambiguity doesn't make for successful cross-posting.
Google+
You can also share a link to your Craigslist ad by pasting it into a link that you post on a Google+ social network update. If you don't already have a Google+ profile, all you need to create one is a free Gmail (Google email) account. From there, you can share your Craigslist ad link with your select contacts or with the general Web public. Once again, there is no way to do this from the Craigslist platform itself. Rather, you must copy the Craigslist link and manually cross-post it in a Google+ update.
References
Photo Credits
photo_camera

Joe Raedle/Getty Images News/Getty Images