How to Correct a Map on Garmin nuvi
by Benjamin Aries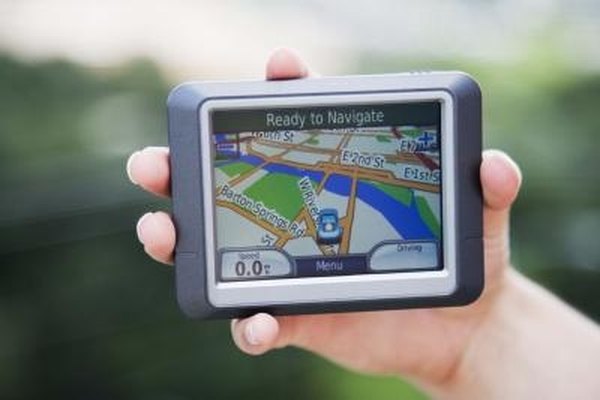 The Garmin nuvi is a popular brand of automotive GPS device and usually comes packaged with a nationwide road map. As with any map, this Garmin road information can sometimes be inaccurate. There are several million miles of public roads in the United States alone, and the details of these roads change often. Garmin provides an online tool that allows consumers to make map corrections. By providing specific information about a map error, nuvi owners can assist Garmin with correcting any mistakes.
1
Access the Garmin map correction site. Enter the specific model of your Garmin nuvi in the field labelled "Enter Device Name."
2
Type the serial number of your Garmin nuvi in the area marked "GPS Device Serial Number." On the Garmin nuvi, this serial number is typically located underneath the folding GPS antenna, or on the bottom of the device. It is printed on a white area, near the barcode.
3
Choose the exact map that you need to correct from the "Map Product" drop-down list. The default map for nuvi GPS systems sold in North America is "City Navigator North America NT." However, select a different map product if necessary.
4
Fill out the "Error Details" section with specific information regarding the map correction. Include the latitude and longitude of the map error, if possible. Complete the address information so that the road map can be corrected in the proper place.
5
Attach documentation about the map correction, if available. Press the "Browse" button and choose images or other relevant documents from your computer. Information such as a picture of a more accurate map or an article about road changes will assist Garmin with the correction.
6
Provide contact information so that Garmin can receive more details about the map error. Fill out the required name and email address fields, and include a phone number if desired. Press the "Submit" to send the map correction report to Garmin.
Tip
check

Garmin will review all reported map errors and attempt to correct them. However, reports must be verified before a correction can be completed. It can take some time before a map update containing the correct data is released.
Photo Credits
photo_camera

Jupiterimages/Creatas/Getty Images