How to Copy Text From a Kindle Book
by Shawn McClain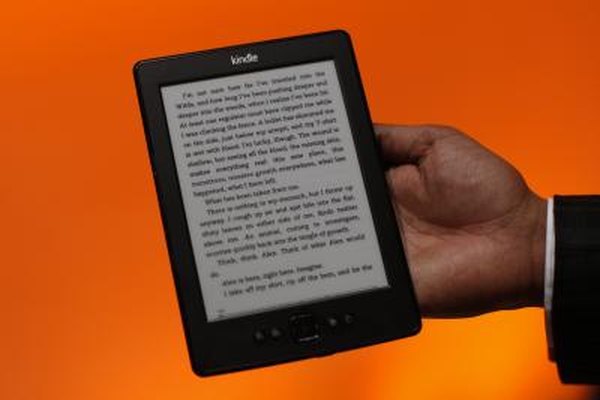 As you read a book on your Kindle, you may want to save some text for future reference. While the Kindle enables you to copy and paste from Web pages in a browser, you cannot directly copy from an eBook. However, Amazon does offer a highlighting feature, which enables you to access highlighted text from your Amazon account.
1
Navigate to the page on your eBook from which you want to copy text.
2
Use your five-way navigational button to move the cursor to the location where you want to start highlighting. Press the middle of the button to start. If using a Kindle with a touch interface, simply press and hold on the spot to start.
3
Move the cursor, either by using the five-way directional button or by dragging the highlighting icon, to the end of the passage that you want to highlight. Press the five-way directional button to complete the highlight. For Kindles with a touch interface, you will now have to choose "Highlight" from a menu that appears.
4
Press the "Home" button to exit the book. This forces the Kindle to sync with your Amazon Kindle account.
5
Navigate to the Amazon Kindle site (link in Resources). Log in to your Amazon account, if necessary.
6
Click "Your Highlights" and a list of all your highlights will appear. Highlight the text by clicking and dragging your mouse over it, then press "Ctrl-C" to copy it.
7
Open a new word processing or text editing document. Place your cursor on the page and press "Ctr-V" to paste the copied text.
Warning
Your Kindle must have a connection for this to work. If you are currently somewhere without a signal, your Amazon account will not update with the highlight until the Kindle gets service.
More Articles