How to Copy and Paste Songs Into Facebook
by Cristina Puno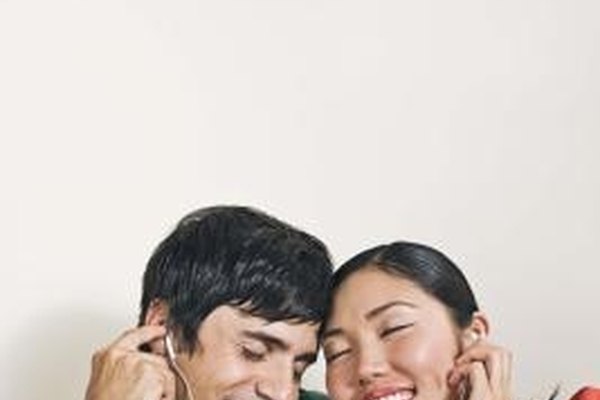 Although sharing a text or a link at online social networking sites such as Facebook may be as easy as copying and pasting, media such as your own songs can be a bit more complicated to share. To do so, you will need to host the music file online so it can be accessed by people in your Facebook network. This can be done in two ways: by having your own website or using a Facebook application.
Sharing Songs Hosted on Your Own Website
Upload your song using the File Manager of your Web host or via an FTP program such as FileZilla or SmartFTP.
Go to your Profile Page and type in the URL of the song in your status - for example: http://www.mywebsite.com/mysong.mp3.
Click on the "Share" button. Once posted, Facebook automatically recognizes the URL as a song and displays an audio player to enable people in your network to listen to it.
Post a Song Using a Facebook App
Go to facebook.com/apps/directory.php and enter "music" in the search box.
Select a music player application from the listed apps by clicking on the name of the app. Examples of music apps where you can add music to your profile are listed in the "Resources" section.
Click on the "Go to App" button and follow the steps to activate it on your account.
Click on the link or button to upload your music and follow the prompts to complete the task. An option to share the music posted on your Facebook page will appear once the song is uploaded.
Tips
check

Some Facebook apps require you to have a Facebook page to use it. Make sure to read the app description to know if you can use it on your profile or if you need to make a page to do so.

check

Apps will also have storage limits for uploading songs. If you share a lot of music, may want to consider hosting it your own or creating a page to have access to apps, like Facebook's own Music Player App, which allow more storage for songs.
Photo Credits
photo_camera

Jupiterimages/Brand X Pictures/Getty Images