How to Copy News Videos
by Joy Campbell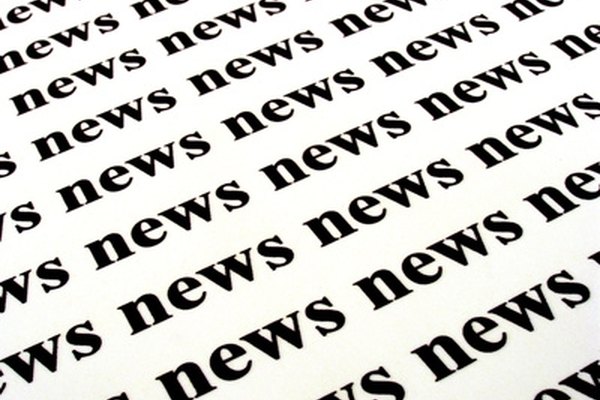 Being able to copy news videos is beneficial for adding clips to sites such as blogs and YouTube. Several different brands of video capture programs will record a video straight from your monitor. Most of these programs have the option of adding text and sound and will allow you to do simple editing; an example of simple editing is cutting out a part of the video you don't want or adding video effects, such as transitions.
Decide what news video you want to record, such as CNN or Fox News, and open the video on your computer screen.
Download and open a screen capture program; examples include "HyperCam," "Camtasia" and "Easy Screen Capture Video."
Click on the "Record" option in your screen capture program.
Click on the outer corner of the area you want to record and, while holding your mouse down, drag it across the video to cover the entire area you want to record.
Click "Start Recording" on your screen capture program and then click "Play" on your news video.
Click "Stop Recording" when you have recorded what you needed and then "Save" and then "Edit" to edit your video in the screen capture program.
References
Photo Credits
photo_camera news image by Ewe Degiampietro from Fotolia.com