How to Copy Incoming Mail to Another Email Address
by Jonah Quant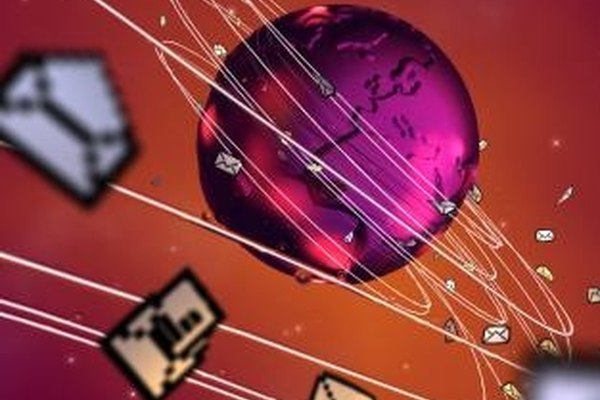 Email client software applications typically include options for sending copies of incoming messages to any other email address chosen by the user. There are several possible reasons for that, such as the person owning the other account needing access to all those messages (e.g., an assistant), or the recipient of the emails wanting to have a backup copy of all correspondence in case the main email server goes down. You can configure your email client to copy incoming email to another address.
Launch your email client application. The specific way of performing this step depends on the email client of your choice. For example, for Microsoft Outlook, launch Outlook by double-clicking on its desktop icon.
Configure which email messages, among all the ones received by your account, will be copied to the second email address. For example, for Outlook, click "Tools," then "Options." Click on the "Preferences" tab, then click on "Notifications" under "Mobile." Outlook will display a list of possibilities for selecting the messages that will be copied to another address, such as "Sent only to me" and "Marked as high importance." Select all the conditions you want, then click "OK."
Configure the email address to which messages satisfying the conditions in step 2 will be copied. For example, for Outlook, click on "Forward or redirect," then select "Redirect the message." This will ensure that a copy of the message remains in the account to which it was originally sent, in addition to another copy being sent to the other address. Click "People or distribution lists." Enter the other email address next to the "To:" field at the bottom of the window. Click "OK." The email client will automatically copy the incoming email messages to the other address as they arrive.
Photo Credits
photo_camera

Chad Baker/Photodisc/Getty Images