How to Copy Images in a PDF File
by Kylie Keeler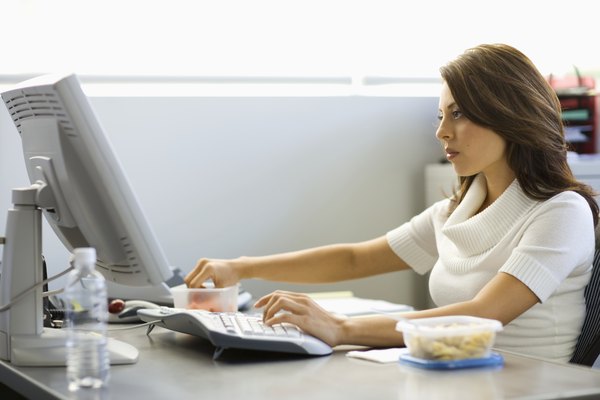 PDF files allow you to save images and texts together in an attractive presentation that resembles a printed book or document. To view a PDF file, you must open the file with a program such as Adobe Reader. However, there may come a time where you wish to do more than just read or view the contents of a PDF file and, instead, use those elements in other documents.
1
Scroll or page flip to the page that contains the image you want to copy.
2
Increase your view of the PDF file to 100 percent. You can increase the view by navigating to the top menu bar and selecting "100%" from the pull-down menu located just above the PDF pages.
3
Choose "Tools" from the navigation menu at the top and select "Snapshot Tool." Once selected, your cursor will become a crosshair icon.
4
Bring the crosshair icon to the page and hover over the edge of the image you wish to copy.
5
Hold down your left mouse button and drag the crosshair until you have created a marquee box around the image you wish to copy.
6
Release the left mouse button. Once you release the mouse button, Acrobat will transport the image to your clipboard.
7
Open a graphics editing program or word processing program. Paste the image into the document and save under the name of your choice.
Tip
check

This method will copy any area of the page you wish to copy, including text. However, if you copy text, Acrobat will save this text only as an image. This will render the text unchangeable. If you wish to copy text and later edit the copied text in a word processing program, choose the "Select Tool" from the "Tools" option in the navigation bar at the top of the screen.
References
Photo Credits
photo_camera

Siri Stafford/Digital Vision/Getty Images