Converting a VHS Tape to a DVD at Home
by Matthew Fortuna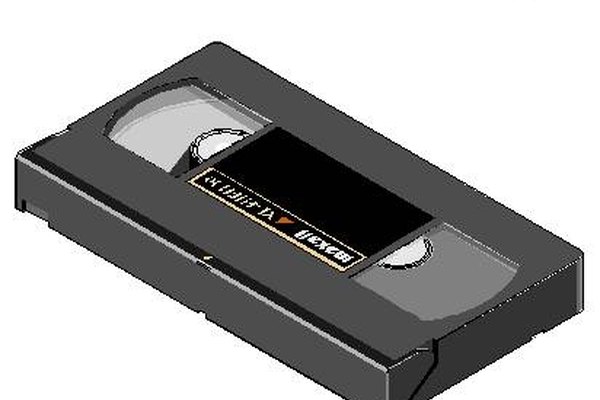 Converting a VHS to DVD
Converting a VHS tape to DVD can be an effective way of preserving movies and your home videos. One method can be completed by taping the video on a computer video-editing program. These programs allow you to hook up your computer to your television and view or tape your programming from television or from a tape. Once the tape is stored as a file on your computer, convert it to an MPEG-2 file and edit the video with your editing program. The lengthiest option for converting videos to DVD, this method allows you to remove sections that you do not wish to copy to DVD; add transitions and effects; insert pictures; add music; or incorporate many other editing effects.
Converting With a VCR and DVD Recorder
A second option is to transfer your video output to a DVD recorder. Whether your output is from a VHS VCR or a camcorder, connect it to a DVD recorder and tape the progress. This is much like the old practice of dubbing tapes from one VCR to another to create copies of rented movies, only on a DVD recorder. This type of recording allows for little to no editing and records the tape in actual playing time. This method allows you to record in the time it takes to play the tape, but allows no capability for menus, edits, transitions, music or effects. Digital camcorders will often allow higher-quality pictures than normal VCRs and standard camcorders.
Converting With Computer Hardware
Another method is executed by using different hardware programs to tape the VHS to your computer and convert in to an MPEG-2 file in the process. Like recording from a VCR, this method records in real time. As with a video-editing program, there are editing capabilities, but they are limited to cuts and transitions, as well as menus. The hardware allows you to place scene selection and option menus at the beginning of your homemade DVD, and will convert in a higher quality than VCR-to-DVR recordings. This method is best performed with an analog-to-MPEG box, which can be bought inexpensively at most electronics stores. By copying the input directly without converting, you ensure that the quality of the videos is as close as possible to the real quality of the video, without extra noise or impressions.
More Articles