How to Convert an XLSX Excel File to an XLS
by James Highland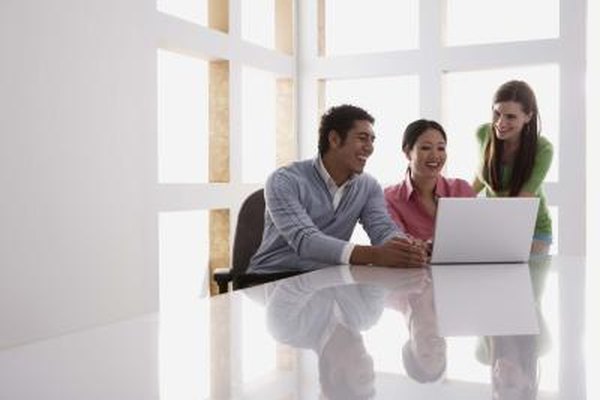 The XLSX file format was introduced in version 2007 of Microsoft Excel. It is a new file structure for Excel data and accommodates new features in the program. Unfortunately, while Excel 2007 automatically saves files in the XLSX format, prior versions of Excel cannot open them. It is possible to save a file from Excel 2007 in the XLS format to support earlier versions, but this must be done prior to the creation of any XLSX file. If you receive an XLSX file and are unable to open it in your version of Excel, convert the file to XLS. This common task is accomplished easily.
Zamzar
1
Visit the free online file conversion service Zamzar at www.zamzar.com. This simple website offers conversion programs for a wide variety of common software file types.
2
Click the Browse button in the Step 1 section of the Zamzar website. A pop-up window will appear. Find the XLSX file on your computer through this window. Click on the file and press "Open."
3
Choose the XLS file format in the Step 2 drop-down menu on the Zamzar website.
4
Type your email address into the Step 3 form field on the Zamar website.
5
Press the convert button. An email will arrive containing your converted XLSX file into the XLS format.
The Zamzar service is convenient for individuals who do not have Microsoft Office or do not wish to upgrade their existing software to accommodate XLSX files.
Microsoft Compatibility Pack
1
Download the Microsoft Compatibility Pack from the official Microsoft website. This free Microsoft utility creates official file format conversions between Microsoft Office file types.
2
Install the Microsoft Compatibility Pack by double-clicking on the downloaded file, "FileFormatConverters.exe". Follow the onscreen instructions until installation is complete.
3
Right-click on the XLSX file and choose the "Open With" command in the context menu. Subsequently click on the Microsoft Open XML Converter. A pop-up window will appear.
4
Type in a name for the converted XLS file and choose a location for the file.
5
Press the Save button. A new XLS file will be created and saved with the name and location specified.
Photo Credits
photo_camera

Jupiterimages/Brand X Pictures/Getty Images