How to Convert Video TS Files to Avi
by Randall Shatto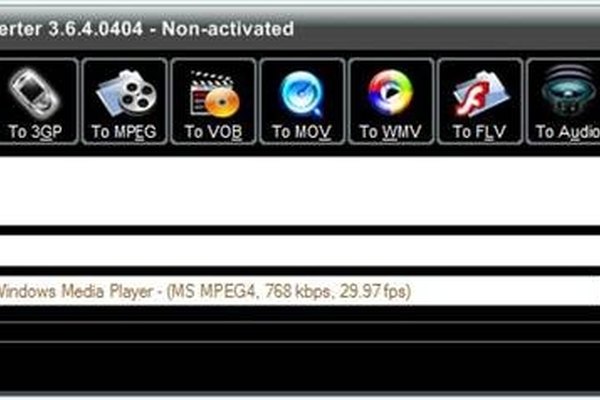 Video TS is the standard video for DVDs. If you open a DVD from your PC, you will notice a file folder, "Video TS." This is where the video portion of your movie is. You may also see other file types on the DVD including IFO and VOB. AVI is another type of video file. However, it is much smaller than a Video TS file. Therefore, you can convert the Video TS file to AVI if you have minimal space and require a backup of your DVD movies. RER Video Converter and iSkysoft Video Converter can change your Video TS format to an AVI. These programs cost less than $40. You can obtain other applications as well.
Start the conversion program. Click on the file name from the "Start" menu and "Program" list.
Change the conversion type. Typically, conversion programs offer many output files. In ISkysoft, click the drop-down menu next to "Convert To:" near the bottom of the window. Choose "Common Video" and then "AVI". In RER, select the "To AVI" tab. Typically on conversion applications, a "Convert To" or "Output" selection is offered.
Click "Add" on iSkysoft. Select the "Browse" tab on the RER program. Choose the Video TS file and then press "Open." You can convert more than one at a time by repeating this step.
Convert the Video TS files to AVI. With ISkysoft, press the "Start" button. With RER, select the "Convert" tab. Usually to convert the file you would press "Convert," "Start" or "Begin." It depends on the program. Wait approximately one minute for the conversion to finish.
More Articles
Photo Credits
photo_camera

RER Soft, Inc.