How to Convert PS Files to PDF
by Robin Lewis
There are several ways to convert a PS (Postscript) file to a PDF (Portable Document Format). This article will cover some of those ways.
Open with Adobe Distiller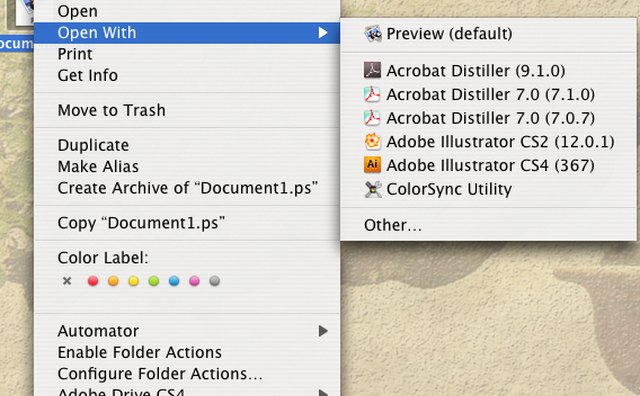 1
Right click (or Control click on a Mac) the file. Choose "Open with" and see the list of possible programs that you have available to open this file.
2
Choose a program to open it with. If you have Acrobat Distiller, it will convert it automatically into a .pdf before opening it. If you don't have Acrobat Distiller, skip to the next section.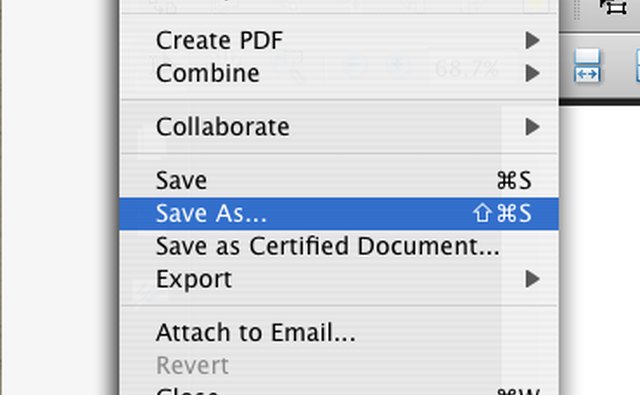 3
Once the file is open in Acrobat, Click on "File" in the top left corner and slide down the drop-down menu to "Save As."
4
In the window that opens, check the drop-down menu and make sure the PDF is the file "type" that is selected.
5
Your new file is now a PDF.
Open with Adobe Acrobat
1
If you have Adobe Acrobat, open the program.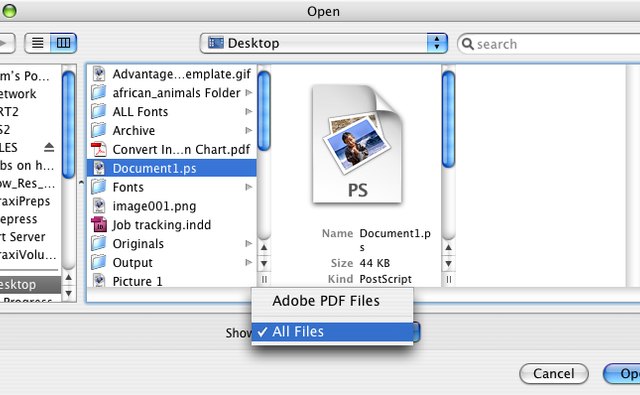 3
Select your file. If it is "grayed out" and will not let you select it, change the drop-down menu at the bottom to "All Files." This will give you access to any kind of file, not just .pdf files.
4
Click on "Open" in the bottom right corner.
5
Adobe Acrobat will now open the file, converting it as it opens. Now simply "Save As" a .pdf file. See Section 1, Step 3 for detailed instructions.
Open with Adobe Illustrator or other program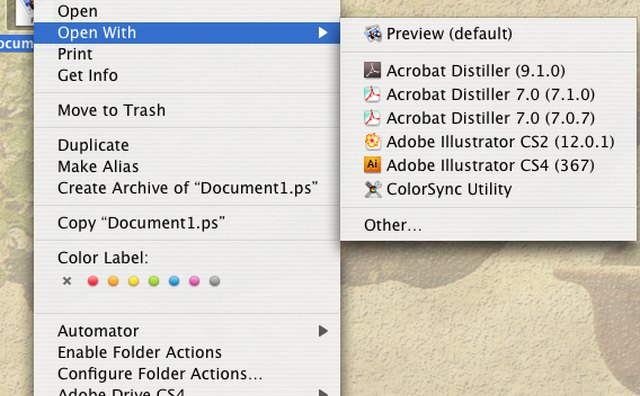 1
There are a number of other programs that will open a .ps file. If there is another one on your list of available programs when you right click, use that program to open it.
2
Once you have opened the file, go to the top left and Click on "File." Slide down that drop-down menu and click on "Save As."
3
From the "Save As" menu, a window will appear. Check the file type drop-down menu to see if PDF is an option. If it is, simply save the file with this option chosen.
4
If PDF is not a "Save As" option, try the "Print" option. When the print window appears, open the drop-down menu for printers and see if there is PDF option. If there is, "Print" the file to the "Printer." The next window will ask you where to save it and for a file name. The new file that you create will be a PDF.
5
Use this step on different programs until you find one that will create the PDF file for you. If you are still unsuccessful, there are a number of websites that will convert files to .pdf online. Some are membership based, some are free and some are downloadable programs that you can keep on your computer for conversion in the future. Some of these sites are docudesk.com, PDF-Format.com, pdfonline.com, primopdf.com and freepdfconvert.com.
Warning
close

Be careful what you download from the Internet. Make sure that you are downloading from a reputable company.
More Articles