How to Convert PDF Files to Image Files
by Contributor

With the rise in blogging and use of other social media, it is a definite benefit to be able to convert your PDF files to image files in order to share them with friends, family and with online communities. Converting your image files from PDF to jpeg, gif or other image format converts them to a great looking, condensed size and makes them easier to use on the web.
Open Adobe Photoshop. Click on "File" and click on "Open" Locate your PDF file and double click to open it. Click on "File" and then click the option "Save for Web." This nifty feature is great for converting your image to the standard image format that is best suited for web pages as well as for emailing.
Go to the "Settings" menu on the right hand side of the dialogue box that opens. Select "JPEG" (or whichever format you want) in the file format field.
Click on the drop-down list for "Settings," This will present you with a list of presets for the three different image formats. For JPEG Medium and GIF 32 Dithered are a good place to start.
Choose your quality level using the drop-down options in the image quality field. This is right below the file format field. Try the different options in the drop-down menu, to compare the effect of different quality levels on your image to the left.
Make any adjustments or changes using the various drop-down options. You have the option of adjusting focus, clarity, sharpness, among other options.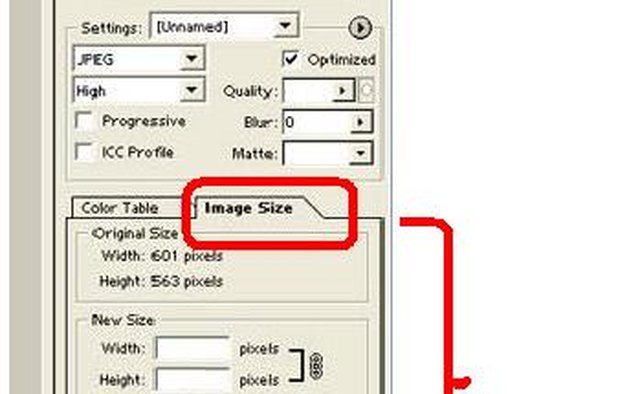 Click on the "Size" tab. Select the size adjustments based on the particular use you have for the image, for example web design or to email.
Look in the bottom left hand corner of the dialogue window to see the effect of different adjustments on file size. For example, a web page can support a larger image file. Keep in mind, though, that the larger the image, the longer it will take to load, and the more space it takes up in an email inbox. If you intend to email the image, keep its file size to less than 20K.
Click on "Save As" or press CTRL+S after you are done editing. Your image will be saved in jpeg format.
More Articles