How to convert PDF documents to Microsoft Word
by Anni Martin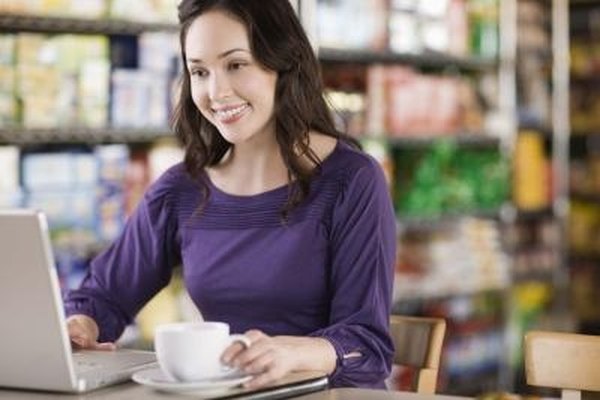 The purpose of a Portable Document File or PDF is to keep its original formatting no matter what computer system it is on. If you try to open a PDF with Microsoft Word, you essentially get gobbledygook, as they are different formats. Word does not automatically import a PDF file, so you need to use a conversion program to change the PDF into a DOC file. Available conversion programs are either online services or software converters that you download. Online file converters are free and fast, but not a great option if you have a large number of files to convert or you don't want to give out your email address. Many downloadable software converters are for a trial period only and some restrict commercial use. Which converter you choose depends on your project's requirements.
Online Conversion Tools
1
Navigate to one of several free online Web converters such as Zamar, Nitro's PDF to Word or CometDocs (see Resources). Typically, there will be several fields to complete, including the PDF file to convert, your email address and the file type to convert the PDF to.
2
Click "Browse" or "Upload File" and locate the PDF file on your hard drive, then click "Open" to upload the file to the company's server.
3
Enter any other information requested. You will need to choose a file type to convert your file to. Word easily reads DOC or RTF files. Provide an email address to receive instructions on how to get the converted file. The PDF to Word site also asks you to type in a code in a CAPTCHA field.
4
Click on the "Convert" or "Send" button to convert your PDF. Depending on the size and complexity of your file and the server capacity, transforming a file can take several minutes to an hour. You'll receive an email message when the file is completed with instructions on how to download it.
Software Conversion Utilities
1
Use one of several free software conversion utilities such as Soft32's PDF Converter, SmartSoft's Free PDF to Word Converter or Boxoft's PDF to Word. These are not large utility programs, so downloading and installing one usually takes just a few minutes. Once installed, these programs enable fast conversion of PDF files to DOC files. Some conversion software also can do batching, meaning that you can convert many PDF files at once. After downloading the software, follow the installation wizard to install the program.
2
Open the conversion software once the installation is finished. Open the PDF file to convert and then choose the file format to convert to and where you want to save the transformed file. Click the conversion button.
3
Open Word and your new file. Often, conversion programs will prompt you to open Word after the conversion process is completed. Compare the new Word document with the PDF document and make any corrections needed.
Tip
check

No matter which method you choose to convert your file, the files will not be exactly the same. There could be white spaces or odd characters in the converted file. Be prepared to do a little editing after the conversion process is completed. If the new Word file does not resemble the PDF file at all, try another conversion utility. Some conversion utilities are better than others at translating text and graphics.
Warning
close

Some PDF files are encrypted with passwords. These converters will not crack passwords in order to convert encrypted files. You may need to know the password in order to convert a PDF.
More Articles
Photo Credits
photo_camera

Jupiterimages/Brand X Pictures/Getty Images