How to Convert MP4 Video to DVD Format
by Lee Tea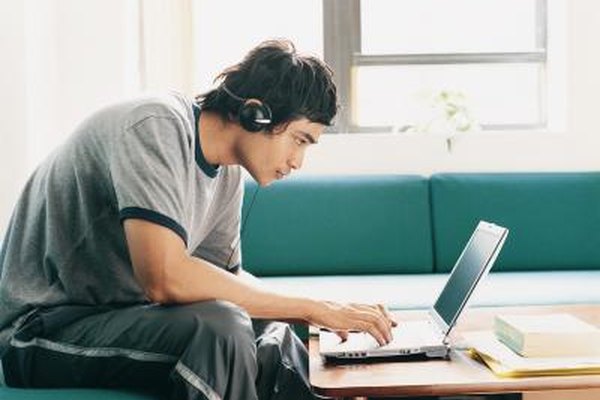 MP4 files are commonly used in Internet videos and music. While these file types are useful for watching videos online and in most media player programs, they must be converted to be copied onto a DVD. MP4s can be converted to DVD format by a program that you can download off the Internet. The program, Xilisoft DVD Creator, is free and can be downloaded in just a few minutes.
1
Go to the TopVideoPro.com website and download the files to install Xilisoft DVD Creator.
Once the files are downloaded, install the software by clicking the installation wizard icon on the desktop. The installation is simple and takes only a few minutes.
Insert a blank DVD into your DVD burner drive and launch the Xilisoft software.
2
Click the "File" button on the top menu bar. Select "Add Files" from the drop-down menu to select the files that you want to convert to DVD format.
3
Edit the DVD profile by selecting how you want the main screen to look. Choose a background style and select the screen size ratio (depending on your preferences of television type) and video quality rating.
4
Click the "Burn" button on the bottom of the program window. It looks like a large red dot.
To create the new ISO (DVD format) file and add it to your hard drive in addition to burning the DVD, place a tick next to the "Generate ISO File" option. You can also choose to have to program build a folder for the DVD files that you create by ticking "Generate DVD Folder."
5
Click "Start" to begin burning the DVD and converting the MP4 files to DVD format.
The process of conversion and burning the DVD itself can take several minutes to complete. The program provides an elapsed time bar that will estimate the amount of time required to complete the tasks you assigned.
When the tasks are completed, you can remove the DVD from the burner drive and play it in your DVD player. You can also view the newly created DVD formatted files in the folder that Xilisoft created for you.
Warning
close

Copying copyright-protected media or obtaining illegal copies of media is a crime punishable under federal law.
Photo Credits
photo_camera

Digital Vision./Digital Vision/Getty Images