How to Convert WMV Files to ISO
by Tammy Clevenger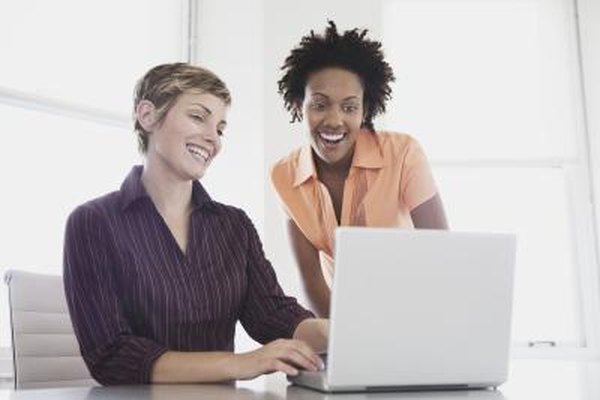 ISO files are CD or DVD image files and are named for the International Standards Organization ISO 9660 CD file system specification. Windows Media Video (WMV) files may be converted into ISO images using a standard CD or DVD burning application such as Nero Burning ROM (or Nero Express), or Roxio Creator (or Creator Basic). ISO images may also be created using an image creating utility such as MagicISO. However, in most cases, the burning software shipped with the PC or laptop will suffice for the creation of ISO image files.
1
Click the Windows "Start" button and select "All Programs."
2
Locate the program link for the CD/DVD burning software on the laptop or PC. Click to open the application.
3
Select the option to create a data disk.
4
Click the "Add Data" button, and then click the "Add Files" option to add the WMV file or files to the project. The file navigation window will appear
5
Navigate to and double-click on the WMV file(s) to add to the burning interface.
6
In the destination selection box, click down arrow and select the "Browse" option. The file navigation window will appear.
7
Type a name for the new ISO file into the first text box.
8
Click the down arrow on the dropdown box to select the type of file. Select the "CD ISO Image (.iso)" to save the WMV project as a CD image. Select the "DVD ISO Image (.iso)" option to save the WMV project as a DVD image.
9
Click the "Save" button. The save location for the ISO file will appear in the destination selector.
10
Click the red "Burn" button to create and compile the ISO image. A project indicator will show when the project has finished.
11
Click the "Done" or "Finished" button when the ISO file has been created.
12
Test the ISO file by burning the image to a CD or DVD and playing the disk in a compatible player.
Photo Credits
photo_camera

Jupiterimages, Brand X Pictures/Brand X Pictures/Getty Images