How to Convert a Sony Handycam Video to a WMV File
by Randall Jenson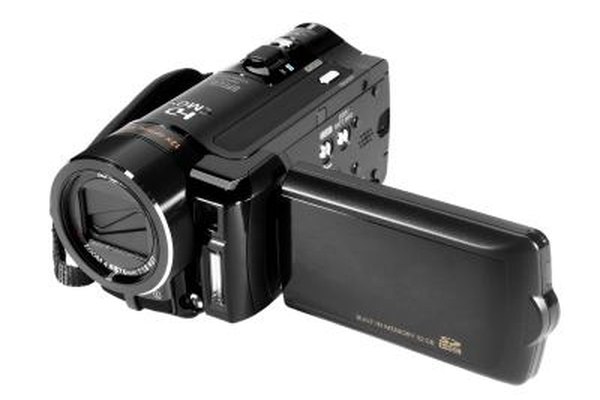 Sony Handycams are the most popular digital video recorders on the market today. Unfortunately, Sony has created their own proprietary file type (.M2TS) files that are unrecognizable unless using Sony digital editing products. If you are hoping to watch your recorded video clips on the popular Windows Media Player, it is possible to convert the .M2TS files to Windows Media Video (WMV) video files, but only with purchased conversion software. ISkysoft Video Converter is one of the most economic options to purchase for a conversion program, costing only $39 as of 2009, and providing a plethora of audio and video file options.
1
Place your Sony Handycam on its charging station and connect the USB cord from the dock to your computer. Turn on your Handycam and choose the "Connect to USB" option that will be prompted on the screen. Choose the directory path for your saved files and wait as the video files import to your computer.
2
Visit the website iSkysoft.net to download the video conversion program. Choose either the Mac or Windows tab, and click on the first choice "DVD Ripper" under either operating system's downloadable programs. Download the iSkysoft DVD conversion program, which will take approximately 10 minutes to install.
3
Double click on the "iSkysoft Video Converter" icon that has been installed onto your desktop. Open the program and click on the first tab, "Add...", at the top menu bar, where a new directory window will appear. Select the direct file path of the .M2TS file that you would like to convert. Make sure the .M2TS files appear in the main screen of iSkysoft to begin conversion.
4
At the bottom of the iSkysoft program, click on the small tab next to the "Convert to" option, on the left side of the screen. Select the "video" section, where a variety of audio formats will be provided. Choose the "WMV" format. Click on the small tab next to the "Target Path" option, on the right side of the screen. Select the directory path where you would like your new, converted WMV video files saved.
5
Once your conversion parameters are set, click the large blue "Start" button at the bottom of the iSkysoft program screen. Do not open any other programs during the process, to allow the quickest conversion time possible. Select your new WMV video file to play in your Windows Media Player.
Tip
check

ISkysoft converts your Sony Handycam files into a large variety of video and audio options. Using an MP4 format will allow you to upload your recorded videos to your iPod or other portable MP3 device. In Step 4, when you would normally choose the WMV file as your "Convert to" format, instead, choose the MP4 option for portable device compatibility.
Warning
close

Unfortunately, because of the high and complex quality of .M2TS Sony files, you will need to purchase professional conversion software to view your files in universal media formats.
Photo Credits
photo_camera

Thomas Northcut/Photodisc/Getty Images