How to Convert a Text Box to Graphics Box in InDesign Cs2
by Shawn M. Tomlinson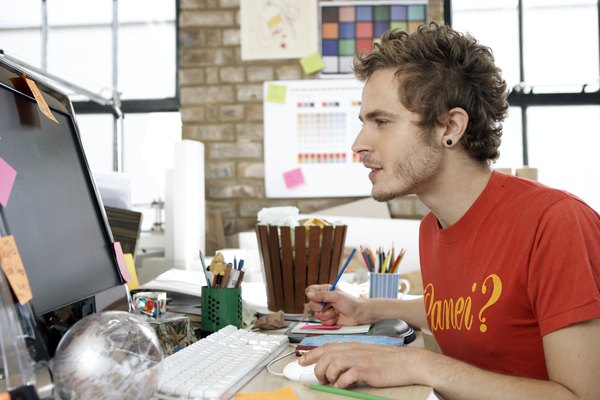 Transforming a text box to a graphics box in Adobe InDesign CS2 is relatively simple and can be used to help keep a particular shape or space holder open in your documents. For example, if you are designing a newsletter and you draw a text box expecting to fill it with text coming to you from someone else, and that text never arrives, you don't have to redesign the page. You can simply change the box and fill it with a graphic.
1
Open Adobe InDesign CS2 and start a new document by going to the "File" menu and selecting "New" and then "New Document." Choose your dimensions in the popup dialog box—such as a standard 8.5-by-11-inch document—and click OK. The new document will appear on your computer screen ready to be filled.
2
Draw a text box by selecting the "Type Tool" from the side toolbar that looks like a big "T." Then click, hold and drag on the document to create your text box. Resize it to what you want by clicking on the "Selection Tool," which looks like a pointer or black arrow, from the side toolbar. You also can resize a text box to specific dimensions by using the numbers in the top toolbar next to "W" for width and "H" for height. For example, type 4 in the "W" box and 5 in the "H" box for a 4-by-5-inch text box.
3
Select the box with the "Selection Tool" so that you can see the handles in the corners and the centers of each side. Go to the "Object" menu and select "Content" and then "Graphic." This will change the box from a text box to a graphics box. You can use the same route to go in reverse to change a graphics box to a text box.
Tip
check

You cannot change the "Content" of the box unless there is nothing in it. So, if you have a text box that has type in it already, delete the type before attempting to change the box to a graphic. The same goes for a graphic box. It must be empty before you change it to text.
References
Photo Credits
photo_camera

Ciaran Griffin/Lifesize/Getty Images