How to Use Toast to Convert FLAC and Other Files in iTunes
by Contributor
So you've gotten comfortable importing your CDs into iTunes . . . but you've come across one of these tricky FLAC files! In other articles I've shown you how to import FLAC files into iTunes for free (where they can later be converted). In this article, I'm going to show you another method without all the library cluttering mess.
Assuming we have a batch of FLAC files, open up Toast. If you don't have toast, you can purchase it at Roxio.com. If you're looking for a free method of conversion, check out my other article in the resources section. Now then . . . click the audio button in Toast, and with "Audio CD" selected in the left pane, drag all the FLAC files into the open space. Make sure your program looks like the image to the left. Click the "Save as Disc Image" button in the lower right hand corner and wait for the progress bar.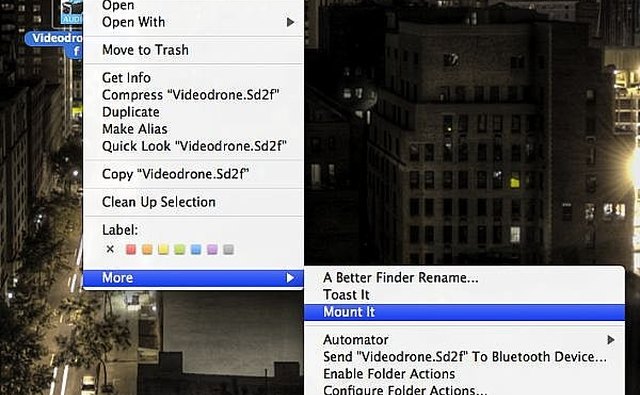 You'll get a resulting file that looks like "CD Title.Sd2f". Right click on this file, go down to "More" and click "Mount it." If you don't see this option, you'll have to mount it using an option inside the Toast program.
Tips
check

You can use this method to convert to Apple Lossless as well, which will maintain the quality of FLAC but play nice with iTunes.

check

File can also be converted quickly inside Toast itself, and later imported into iTunes.
Warning
close

You should always listen to your new files before deleting the old FLAC ones, just incase.
More Articles