How to Convert a Document to an Ebook
by Chris Daniels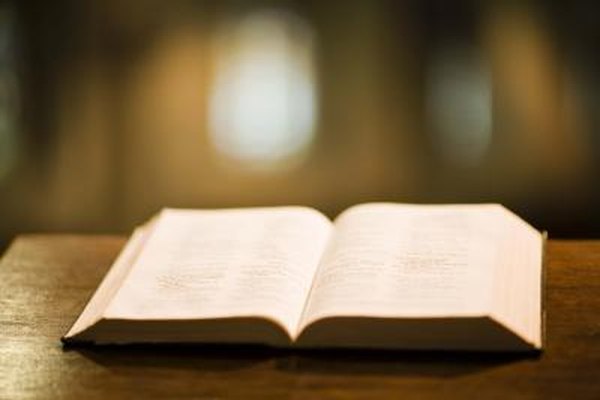 Ebook readers go wherever you go. Converting existing business documents to ebooks can help you bring business plans, product manuals and other essential information with you. Furthermore, converting existing publications to ebook formats can increase the audience for your publications and generate entirely new revenue streams. Almost any document can be converted to an ebook by first converting it to an HTML document.
1
Open your document in a word processor such as Microsoft Word or Apple Pages.
2
Remove any layout or complex formatting. Stick with simple formatting options such as headings, bold, italics, underlining, bullet points and images without complex text-wrapping options. Complex formatting may not be preserved after conversion, as ebook formats are optimized for text -- think of a novel, not a magazine. Documents that are highly formatted should be formatted as an Adobe PDF rather than an ebook.
3
Export your document directly to the ePub ebook format if your word processor supports it. Apple's Pages supports ePub export starting with Pages '09. Microsoft Office does not natively support ePub export at time of publication.
4
Export your document to HTML format if your word processor does not support ePub export. In Microsoft Word, open the "Save As..." sub-menu under the "File" menu; select the "Web Page or Rich-text Format" option from this menu.
5
Select the "Web Page (.htm)" option from the drop-down menu in the Save As dialog box. Note the location you save the HTML document.
6
Download and install Calibre, cross-platform software for converting HTML documents to ePub ebook format. Alternatives to Calibre include software such as 2EPUB and online conversion services such as Book Glutton (links in Resources).
7
Open Calibre and click the "Add Books" button on the main toolbar. Select the document that you converted to HTML.
8
Select your book from the list and click the "Convert" button. Select "EPUB" from the "Output format" drop-down menu and enter title and author information.
Tip
check

Test your new ePub ebook on a mobile device before distributing to validate formatting.
Photo Credits
photo_camera

Jupiterimages/Polka Dot/Getty Images