How to Convert AVI Files to MPEG
by Randall Shatto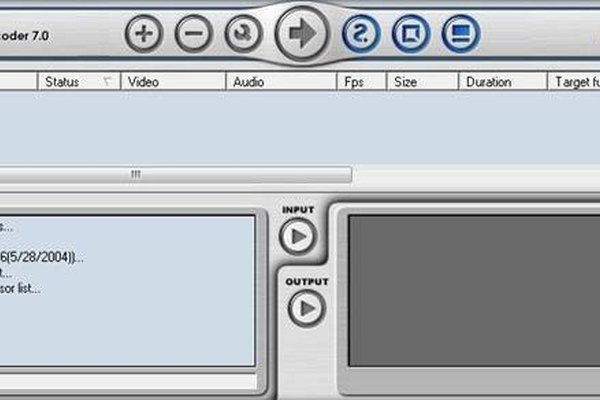 AVI stands for "Audio Video Interleave." The AVI file type is a Microsoft creation. This type of video has constant streaming pictures and sound. You can play an AVI on most Windows operated media players. MPEG stands for "Moving Picture Experts Group." This was one of the earliest types of format for the video industry. The compression is significant with some loss of quality. The MPEG format can run in all media players. An AVI to MPEG converter can be purchased to perform a conversion from AVI to MPEG. These programs include but are not limited to HT MPEG Encoder ($50) and 101 AVI MPEG WMV Converter ($20). Download and set up by clicking the "Run" button.
101 AVI MPEG WMV Converter
Choose the files to convert. Click the "Add Files" for single videos or "Add Dir" for multiple videos. Find the AVI video files then select "Open."
Click the "Options" tab. Under the "Output Settings" tab, click "MPEG." Use the arrow to scroll through the "MPEG" options such as "Standard MPEG1" or "Standard MPEG2." Pick one and then select the "Ok" tab.
Press the "Convert" tab. An options screen will display. Check your settings, then select "Start." A preview of the video will display at the bottom of the screen. Wait roughly three minutes for the conversion to complete.
HT MPEG Encoder
Press the "Plus (+)" button to insert files. Scan your drive and highlight the AVI file. Select "Open." View the popup option window.
Change the top tab to "MPEG 1" or "MPEG 2." Then scroll down to choose the format type such as "NTSC" or "HP@ML." Click the "Ok" button.
Select the large right arrow button. A preview of the video will display on the right of the screen. The conversion process will finish in about three minutes.
Tip
check

There are several types of AVI to MPEG conversion programs available.
Warning
close

With the trial applications, limitations may apply. To receive full benefits of the programs, purchase the product.
More Articles
Photo Credits
photo_camera

(Screenshot) Honest Technology