The Cons of Open Office
by Donna T. Beerman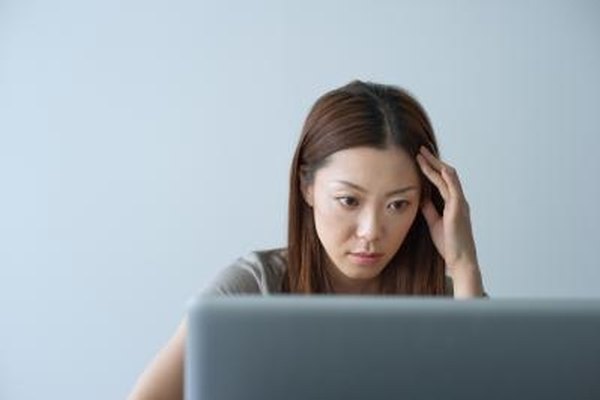 Open-source software, such as OpenOffice, provides a cost-effective solution for word processing, design and data needs for business and individual use. Open-source software is developed by volunteers through a collaborative process and distributed for free, rather than commercially developed and licensed, and rooted in the philosophy that information should be shared.
But free anything often comes with limitations. When choosing OpenOffice over its biggest opponent, Microsoft Office, consider these factors. Make an educated decision now on the software for your business and save time and money later.
Support
One of the biggest limitations of OpenOffice is its support system. Rather than a customer service office, it is the community of users that support open-source software. This is done through documentation, forums, blogs and other user-generated methods of support. This means with OpenOffice you can't call a toll-free number for help when you need it and, instead, dig for your answers alone. When using Microsoft Office, your license entitles you to support from Microsoft itself.
Usability
Microsoft's latest releases, Office 2007 and 2010 have a much different interface than its past versions, confusing even the super-users. OpenOffice 3 is much closer in its layout to Office 2003. Users comfortable with the older version of Microsoft Office may have an easier transition, however, those switching from the new interface of Microsoft may have a learning curve with figuring out the landscape of OpenOffice. PC Magazine calls OpenOffice "clumsy" and says it feels like a "last century" application. Also, OpenOffice takes longer to load documents, especially spreadsheets.
Features and Functionality
OpenOffice's Writer does not have as many features as Microsoft Office's Word, including a robust grammar checker, document themes, clip art galleries and templates. OpenOffice has add-ons available for download, however, they are not available natively in the program.
Document Sharing and Compatibility
Sharing documents can pose a problem for OpenOffice users. Generally, OpenOffice can support .doc and .xls files. It can read and open the more common Microsoft Office generated files. However, the newer versions of Microsoft Office are .docx and .xlsx. OpenOffice cannot read those, so you should be conscious of how you are saving files or requesting files be sent to you. OpenOffice supports Microsoft 2003 files and prior only. Documents with lots of formatting, such as tables, saved in Microsoft Word and opened in OpenOffice may also appear inconsistent. Spreadsheets and macros can also pose a problem. So, while working within the confines of OpenOffice does not pose many limitations for creating documents and files, if your goal is to share these documents with others who use Microsoft Office, your works may not always be compatible, causing frustration on both ends.
Photo Credits
photo_camera

Ryouchin/Digital Vision/Getty Images