How to Connect a Subwoofer to a Yamaha Receiver
by James Clark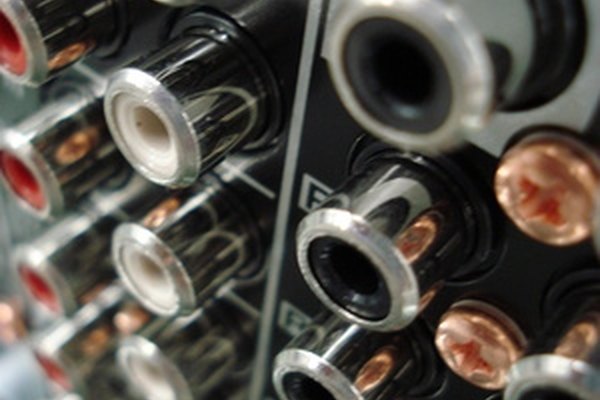 Yamaha audio-video receivers are equipped with different connection jacks for hooking up a variety of home theater equipment, including a powered subwoofer. The sub connects to the Yamaha receiver with a dedicated cable to deliver deep, low-frequency bass that adds to the home theater experience. A powered subwoofer contains its own built-in amplifier, so the component will not make demands on the Yamaha receiver.
Place the subwoofer in the room where it won't be in the way, but at least four inches from the wall. Walls can absorb low-frequency sub signals, which will diminish the bass effect.
Insert the plug on one end of the subwoofer cable into the "Sub Out" jack on the back of the Yamaha receiver.
Connect the plug on the other end of the cable to the input jack on the back of the subwoofer.
Plug the subwoofer electrical cord into a wall outlet and switch on the sub. Adjust the volume control knob on the back of the sub to the desired level.
Warning
Unplug the Yamaha receiver from the electricity when connecting the subwoofer cable.
More Articles