How to Connect Roku to Copy a Movie
by Stephen Lilley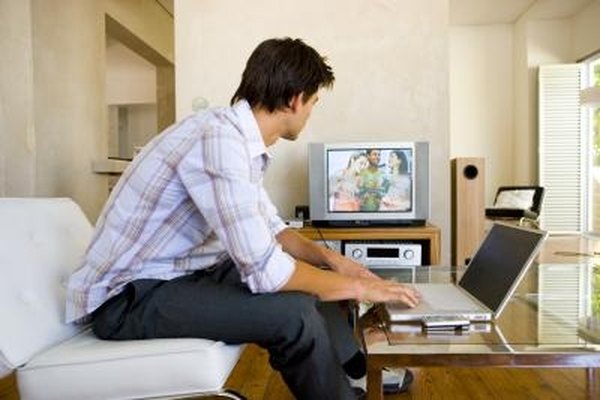 A Roku is a device that acts as a wired or wireless media server in your home. It enables you to take content stored on your computer and view it on a television set, projector or other similar device. If you want to send content from your Roku to your computer for the purposes of copying a particular movie, you will have to do so using the cables that came with the device when you purchased it.
Locate the Ethernet cable that came with your Roku player. This cable is similar to the regular Ethernet cables you would use to connect your computer to a device like a modem.
Plug one end of the Ethernet cable into the back of either your computer or your network router (depending on the setup in your home). If you just have one computer connected to your network, connect the Ethernet cable to your computer. If your network is being created via a router, the Roku player needs to go into the back of the router.
Insert the second of the two ends of the Ethernet cable into the back of the Roku player. Your Roku player is now connected to your computer and you can copy your movie using the software you used to originally set up your device (either the first party Roku software or a native tool like Windows Media Player).
References
More Articles
Photo Credits
photo_camera

Jupiterimages/Pixland/Getty Images