How to Connect My Printer to My DSL Router
by Jay Darrington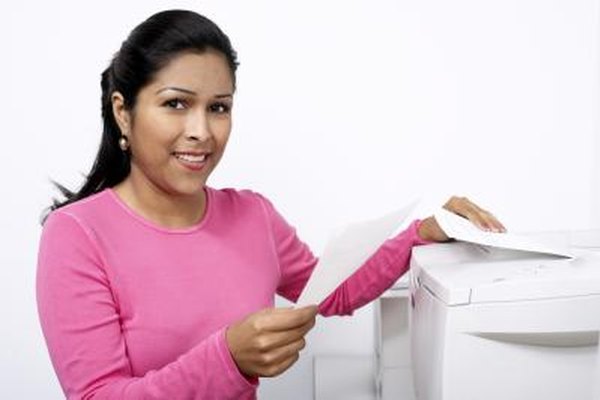 At one time, printers were only connectable through the use of parallel or USB ports on your computer. Recently, many printers are also being equipped with Ethernet or wireless connection abilities. Now, you can connect your printer to your DSL router, so that any computer that is currently on the network can use it. After connecting your printer to your router, you can use it just as if you had a direct connection to it.
Using a Wireless Printer and Router
1
Turn on the printer and go to the printer's wireless settings.
2
Select the option to search for a network. Click on your network.
3
Enter any encryption settings that you may have to connect your printer to your router.
Using a Wired Connection
2
Connect the printer to your DSL router via the Ethernet cable.
3
Check the settings for your printer by using your printer's network settings.
Tip
check

As each printer is different, refer to your printer's manual for specific directions to help follow these steps.
Photo Credits
photo_camera

Creatas/Creatas/Getty Images