How to Connect to Your PC Outside the Home
by Ashley Poland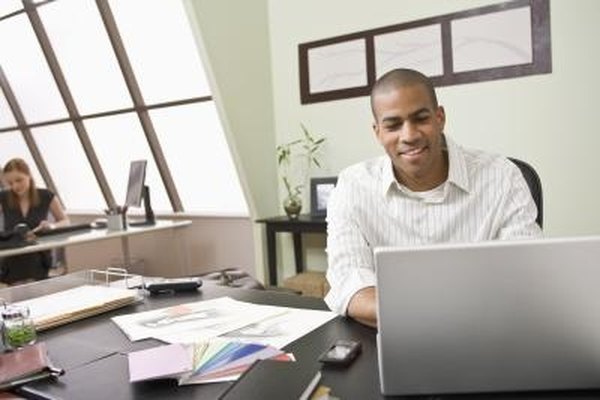 Many users manage their files from multiple computers, whether its a laptop and a desktop, or a work computer and a home computer. If you find that you need to access your computer on the go, multiple services allow you to modify and even transfer files. Some are native to Windows, while other services offer alternative solutions for computer management, both Web- and software-based.
Windows Remote Desktop
If you're using a computer running Windows XP or later, you can access Window's Remote Desktop Connection tool. Before you can access your host computer with this service, you have to configure the computer for incoming connections from the Internet. This is explained in full detail in the Windows article "Allow Remote Desktop connections from outside your home network." From the Remote Desktop settings in your computer, you will need to set up a user account for remote access. Windows Remote Desktop requires you to forward TCP port 3389 on your router. You'll also need your public IP address, which you can get from website's like WhatsMyIP.org. With that information set up, open "Remote Desktop Connection" on the computer you're using to access the host computer. Enter your IP address, a colon and the port as the computer to access, e.g. "111.222.33.444:3389" without the quotes.
Web Services
Even a Web service will require you to install software on the host computer; however, you will be able to access the computer from any Internet-connected browser. LogMeIn, in addition to several apps and software solutions, allows you to access your PC from your browser. A similar solution is GoToMyPC. With the software running on your host computer, you can access the computer by logging in on the GoToMyPC website. Both allow you to start tasks and make changes to your PC from any location.
Software
Software solutions require that you have remote access programs installed on both the host computer and the remote computer; as such, this solution is better for computers that you own, like your office and home. In addition to Web-based access, LogMeIn also offers a program from Windows computers. With support for Windows 8, TeamViewer allows you to connect to your computer with a unique ID and password, which you'll see when you open the program on the host computer. RemotePC allows you to create your own username and password to connect to your remote PC.
Preparation and Potential Problems
There's more to setting up remote access to your PC than installing the right software. The PC you want to access must be turned on and connected to the Internet: Whether you're using a Web-based service or a software solution, you'll need to use the Internet to communicate with the computer. Whatever solution you choose, you will need to configure your firewall to allow outside connections through the program. If your computer shuts down, your Internet goes out or the program crashes, you will lose access to your computer.
Photo Credits
photo_camera

Comstock Images/Comstock/Getty Images