How to Connect an HP Pavilion to an LCD Using HDMI
by Jason Artman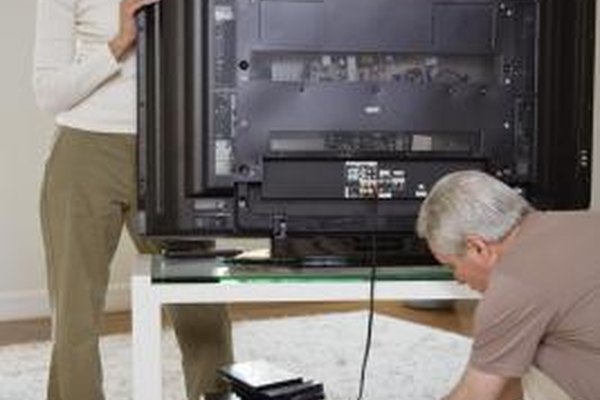 HDMI, high-definition multimedia interface, is the standard cable connection type for high-definition videos. It can transmit audio and video across the same cable, and supports content with copy protection. Certain HP Pavilion notebook computers have HDMI ports, and this can allow you to use an external television or monitor to play a game or watch a film. If your eyes need a break from looking at the small screen of your HP Pavilion notebook, consider using the HDMI port to connect it to an external display.
Plug one end of the HDMI cable into the port on your HP Pavilion. The connector on the end of the cable has a straight side, and a side that is slightly curved. If the connector does not go into the port easily, turn it around; do not force it.
Plug the other end of the HDMI cable into your television or monitor. Most of the time, television and monitor input ports are on the back. However, you may occasionally find a display with a front or side HDMI port.
Press the "Fn" and "F4" keys on the HP Pavilion keyboard simultaneously to switch the video display from the notebook to the external display. If the external display is a television with speakers, continue to the next step to send audio to the display as well.
Right-click the speaker-shaped icon in the system tray, and select "Playback Devices."
Click the "Playback" tab at the top of the window, and then click the "Digital Output" or "Digital Output Device (HDMI)," depending on the HP Pavilion model.
Click the "Set Default" button, and click "OK." You can resume playing audio through the laptop's speakers later by returning to this screen and selecting the "Speakers" radio button.
References
Photo Credits
photo_camera

Jupiterimages/Creatas/Getty Images