How to Connect to the Internet Without Wi-Fi Data Plans
by Billy Kirk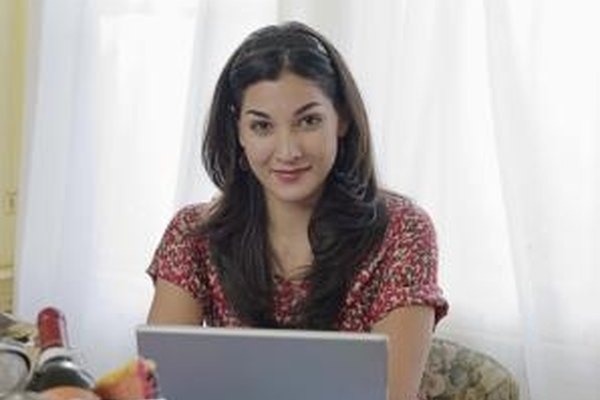 Connecting to the Internet without a Wi-Fi data plan isn't a difficult process even for a novice at utilizing and joining wireless networks. Whether you are looking to join a public Wi-Fi hotspot network or a neighbor's private Wi-Fi network with their permission, get your computer online and browsing the Internet without the use of your own Wi-Fi data plan, saving money in the process. Note these steps to get you connected in just a few minutes.
Move to an area that offers free public Wi-Fi or to an area where you believe you are close enough to pick up a neighbor's Wi-Fi signal. In the latter case, check with your neighbor beforehand to ensure it is allowed that you utilize their Wi-Fi network. Using a private network without permission is illegal.
Boot up your laptop. Allow Windows or the Mac operating system to load up fully on the laptop.
Click on the wireless icon on your computer's desktop area. In Windows, you will find this icon on the right side of the bottom toolbar. It appears to be a computer monitor icon with small radio waves reaching out of it. Alternatively, on a Mac laptop click on the Wi-Fi icon on the top right toolbar in the desktop area. This icon will look like a set of radio waves extending upward.
Look over the list that appears once you click on the wireless icon. This list will present all the wireless network options that are within the range of your laptop. Avoid any that present with a "lock" icon beside them, because these require passwords. If you are looking to join a password-protected network like one offered by a neighbor, request the password ahead of time. In the event of a public network at a local business, a password will not be required. Click on the network you intend to join.
Input the appropriate password at this point, if joining a password-protected network. Also, choose the type of security encryption the private Wi-Fi network is using. Your computer will often have this auto-selected, but you may need to select either "WPA" or "WEP" security manually. Click "Enter" on your keyboard. If you do not have the necessary password or are unsure as to the security encryption type, either contact the network administer or click "Cancel" and join a public Wi-Fi network.
Allow several moments for your computer to join the network. You will receive a notification on your Windows or Mac toolbar when it does.
Launch your Internet browser of choice and begin utilizing the Internet without having to rely on your own Wi-Fi data plan.
References
Photo Credits
photo_camera

Jupiterimages/Brand X Pictures/Getty Images