How to Connect my iMac to a Projector
by Jason Taetsch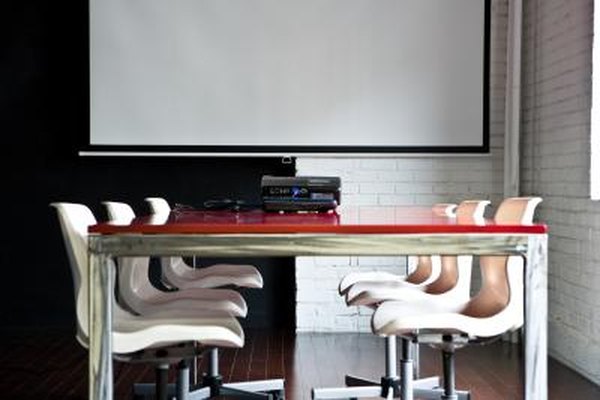 IMac computers combine all the hardware features of a desktop computer into a single flat-panel display. While iMac's slim design helps to eliminate clutter in your office, the iMac also comes with a VGA port for connecting external video devices. Use the VGA port to connect your iMac to a projector so you can display the digital files on a much larger area.
1
Plug the end of the VGA display adapter into the mini-VGA port located on the rear of the iMac.
2
Fasten one end of the VGA cable into the port on the VGA display adapter. Secure the screws on the end of the VGA cable to ensure the cables are connected.
3
Attach the other end of the VGA cable into the "VGA" port on the projector's input panel. Plug the power cable from the projector into an electrical outlet.
4
Click the "Display" icon that appears on the iMac's toolbar. Click the "Turn On Mirroring" option to display the same image on your iMac and projector. If the image looks fuzzy or blurred, click the "Display" icon and select a different resolution profile.
More Articles