How to Connect a DirecTV HD Box With DVR to a Television
by James Clark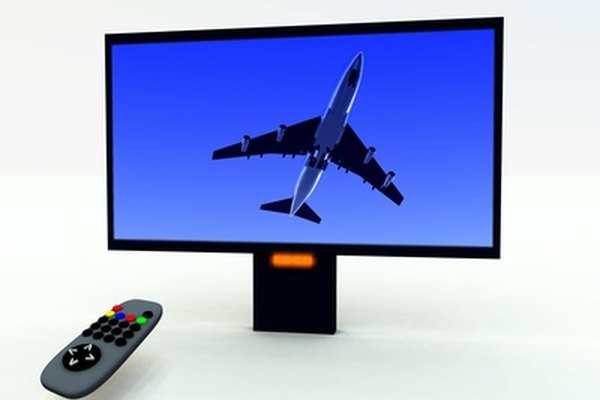 A DirecTV high-definition satellite receiver may include a digital viceo recorder with an internal hard drive for recording programs. Taking advantage of the HD satellite transmission requires an HDTV. Both the DirecTV receiver and HDTV sets are equipped with a high definition media interface port that transmits HD video and up to eight channels of digital audio through one cable connection. Since there are only two plugs to connect, setting up the DirecTV HD receiver to an HDTV takes less than a minute. The DirecTV receiver comes with the necessary cable.
1
Unplug the DirecTV receiver and the TV.
2
Insert the plug on one end of the HDMI cable into the port labeled HDMI on the rear of the DirecTV receiver near the top center. Insert with the shorter edge of the plug facing to the left.
3
Connect the plug on the other cable end to any HDMI port on the back or edge of the TV. Some HDTV sets have four or more HDMI ports.
4
Turn on the DirecTV receiver and the TV, then press the "Source" button on the TV remote control repeatedly until the DirecTV signal displays on the television.
Warning
Unplug the satellite receiver and TV from the electrical outlets while connecting the components to prevent a power surge.
More Articles