How to Connect a Fiber Optic Audio Cable to a Sony WEGA
by Andrew Tennyson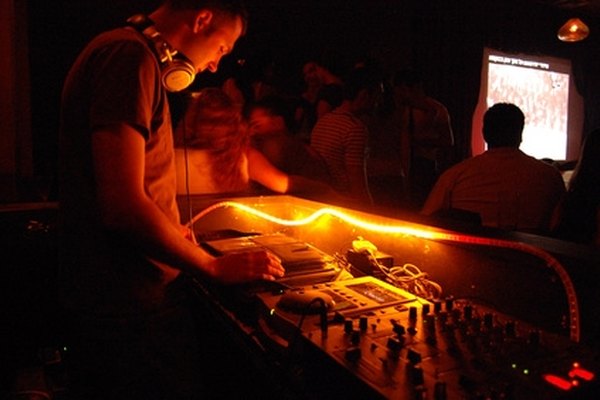 If you want to get the highest fidelity audio out of your Sony WEGA television, fiber optic digital audio cables are a good choice. But because Sony's WEGA televisions don't have digital audio outputs, you need to use an adapter that converts the WEGA's analog audio signal to the digital fiber optic standard. This is done by combining a digital-to-analog converter and a single fiber optic cable with Toslink connectors. Once successfully set up, your WEGA TV can output a high-fidelity digital audio signal compatible with modern audio devices such as Blu-ray players, iPods and laptops.
1
Connect one end of the stereo RCA audio cables to the Audio Out jacks on the back of the WEGA television, matching white to white and red to red.
2
Connect the other end of the RCA cables to the analog audio input jacks on the digital-analog conversion box.
3
Connect one end of the Toslink fiber optic audio cable to the digital audio output jack on the digital-analog conversion box.
4
Connect the other end of the Toslink cable to the optical audio input jack on your receiver or other digital audio device.
Warning
close

Information in this article applies to Sony KV-32FV16, KV-32FV26, KV-3SFS12, KV-36FS16, KV-36FV16 and KV-36FV26 WEGA televisions. It may vary slightly or significantly with other versions or products.
Photo Credits
photo_camera DJ at work image by Barlev from Fotolia.com