How to Connect a Dell Printer to a Wireless System
by Bonnie Conrad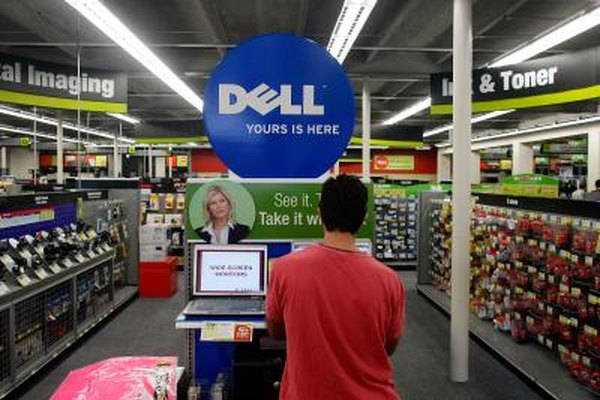 If you have multiple computers in your home, setting up a wireless network is the best way to share your resources. With a wireless network in place, you can share files between your laptop and desktop, play music from one PC on another. You can also print from anywhere in your house with a Dell wireless-enabled printer.
1
Unpack the Dell wireless printer from the box and remove any packaging materials that came with it. Open the top of the printer and install the ink cartridges. Make sure you remove the small pieces of tape from the bottom of each ink cartridge before snapping the cartridges into place.
2
Place the Dell wireless printer on a flat surface, plug it in and turn it on. Log on to your computer and insert the software installation disk that came with your printer. Since Dell wireless-enabled printers have built-in wireless cards, your wireless computer will automatically be able to detect it on your wireless network.
3
Enter the password for your wireless network when prompted. If you have set up security on your wireless network, you will need the password to connect any additional equipment, including your new wireless printer.
4
Connect the USB wireless setup cable when prompted. Connect the square end of the USB cable to the port on the back of the wireless printer, then connect the flat end to a free USB port on your computer. The software installation will inform you when the cable can be removed. After the cable has been removed, the printer is set up and ready for use.
Tip
check

If you do not have the Dell software disk, check the Dell website listed in the "Resources" section of this article for an online version.
References
More Articles
Photo Credits
photo_camera

Joe Raedle/Getty Images News/Getty Images