How to Connect a Charter Cable Box to a Computer
by James Clark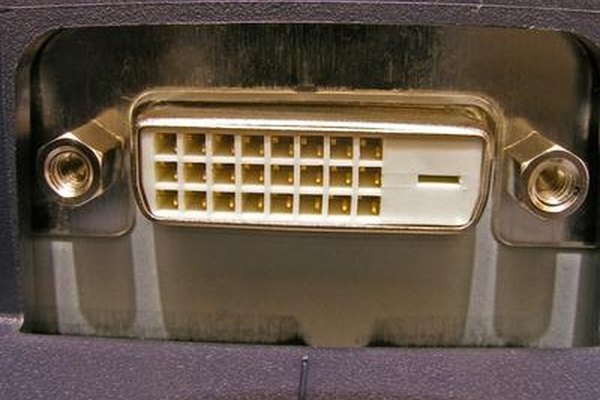 Charter Cable is a cable television service provider that supplies programming through a set-top box that connects to a television or computer. To connect to your PC or laptop, you'll need a computer with one of three types of video jacks to input the signal, as well as a digital or analog audio jack. Charter Cable boxes work with S-video, DVI (digital video interface) and HDMI (high definition media interface) cables to transmit video signals. Digital audio or RCA-type composite audio cables provide the sound to your computer, depending on what types of audio jacks are available on the machine.
Connect Charter Cable Video to Computer
Turn the PC or laptop to determine what types of video inputs are available. A rectangular jack with 24 holes is DVI. The six-sided HDMI jack carries video and audio and is the only connection you need, if it is available. The S-video jack is round, with four holes.
Connect the plug on one end of your video cable to the video output on the back of the Charter box.
Plug in the other end to the input jack on the PC or laptop.
Connect Charter Cable Audio
Turn the computer or laptop to inspect the ports for the available audio connections. If you used HDMI to connect the video signal, the same cable transmits audio and you do not need additional connections. Jacks labeled digital coaxial or digital optical can receive multi-channel audio from the Charter box using the corresponding coaxial or optical cable. A 3.5mm Line In jack uses a standard stereo cable for an analog connection.
Insert one end of the audio cable into its matching audio output on the rear of the Charter Cable box.
Connect the other cable end to the computer's audio input.
References
Photo Credits
photo_camera dvi image by matteo NATALE from Fotolia.com