How to Connect to an AT&T Wireless 2Wire Router
by Ryan Casima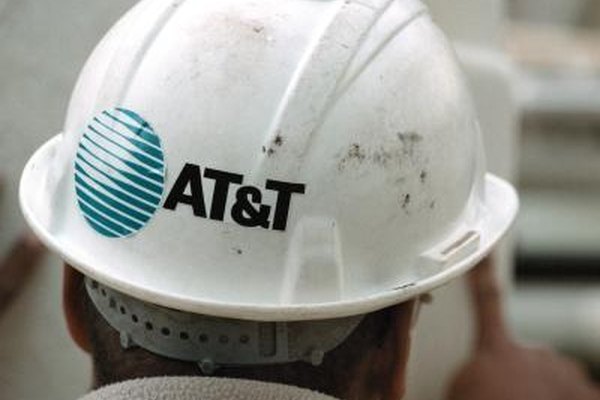 Wireless Internet is becoming more widespread every day. Many places, such as cafes, laundromats, restaurants and other businesses, offer free wireless Internet. Wireless Internet is a great way to attract potential customers to businesses. Enabling wireless Internet in your home is also a great convenience because you can connect all the computers in your house and not have to run wires through walls and ceilings. AT&T 2Wire Routers are one of the most popular types of wireless routers. Therefore, many places are using them to provide wireless Internet. Learn how to take advantage of these services by following these steps.
Connecting to a Wireless Access Point From a 2Wire Router
1
Check your computer to see if it already has a wireless adapter built in. Most newer laptops will have this technology. If not, buy a wireless adapter that is compatible with the router you are going to be using. For example, you cannot use a wireless-G adapter to connect to a wireless-N router connection. Because wireless-G is slowly becoming obsolete and many wireless-N adapters are backward compatible with wireless-G network connections, buy a wireless-N adapter to future-proof your investment.
2
Install all the necessary drivers and software needed to use the wireless adapter. If you have a built-in wireless adapter, you can skip this step. After the wireless adapter is functioning, go to "Show Connections" and click on "Wireless Network Connection." In the window that pops up, click on "View Wireless Networks."
3
Select the network connection to which you want to connect. If the connection is not password protected, you can access the Internet right away. Other connections will be using WPA2 or WEP encryption codes to limit the number of unwanted users. If you know the WEP or WPA2 key, type it into the box that asks you for the key when you click on the connection. The computer will acquire the IP address and then connect to the Internet by itself.
Tip
check

If the connection is very weak, you might not be able to connect to the Internet even if you know the passwords. If you cannot access the Internet because the connection is weak in your house, consider buying a more powerful router, such as the Netgear WNDR3700, which will greatly increase the wireless Internet signal area.
Photo Credits
photo_camera

Tim Boyle/Getty Images News/Getty Images